With the Gen5 Z-Wave Plus Home Energy Monitor, users can learn to save money through reduced energy use by seeing how and when they are using it within their home. It can wirelessly report immediate wattage and kWh usage to central control point gateways such as the and can be easily and safely installed by anyone
Description

This Energy Monitor's current transformer clamps fasten around the AC mains in your circuit box for installation and have been weatherized to the international IP44 standard to be resistant to rain and snow.

The monitor will immediately begin reporting energy usage information in either wattage or kilowatt hours to your Z-Wave gateway so you can view the data on your computer. All communications are done wirelessly over Z-Wave's latest 500 series chipset and have a transmission range of up to 500 feet outdoors and 300 feet indoors.
Specifications

Product Dimensions: 99 x 66 x 34 mm

Beaming:Yes

Repeating:Yes

AES128 Security:Yes

Reactive Power:

Yes (1 and 2 phase only)

Powering Method:

US - Plugin

Input (voltage, frequency, max current consumption):

120V~, 60Hz, 20mA (USA version, 2P)

Standby consumption: < 1.8W.

Measure range of voltage:

80V~ to 150V~ (USA version, 2P)

Measure range of current:0A to 200A.

Measurement Accuracy:Over 99% (if current is greater than 0.05A).

Operating humidity: 8% to 80%.

Operating temperature:

0°C to 40°C

32°F to 104°F.

Operating distance:

Up to 427 feet outdoors.

Up to 130 metres outdoors.
Installation & Manuals

Installation Note: Due to the potential danger of electrical shock, this product should only be installed into the circuit box by a licensed electrician.
Shipping & Returns

Free US continental shipping for orders over $150; $5 for orders $99 or less. In most cases, any order received prior to 12:00 EST ships the same business day. Orders placed on a weekend or holiday will ship on the next business day. Shipping charges calculated at checkout.

No drop shipping - all stock warehoused in the USA so you won't be charged any import duties for shipments within the USA.
Share
View full details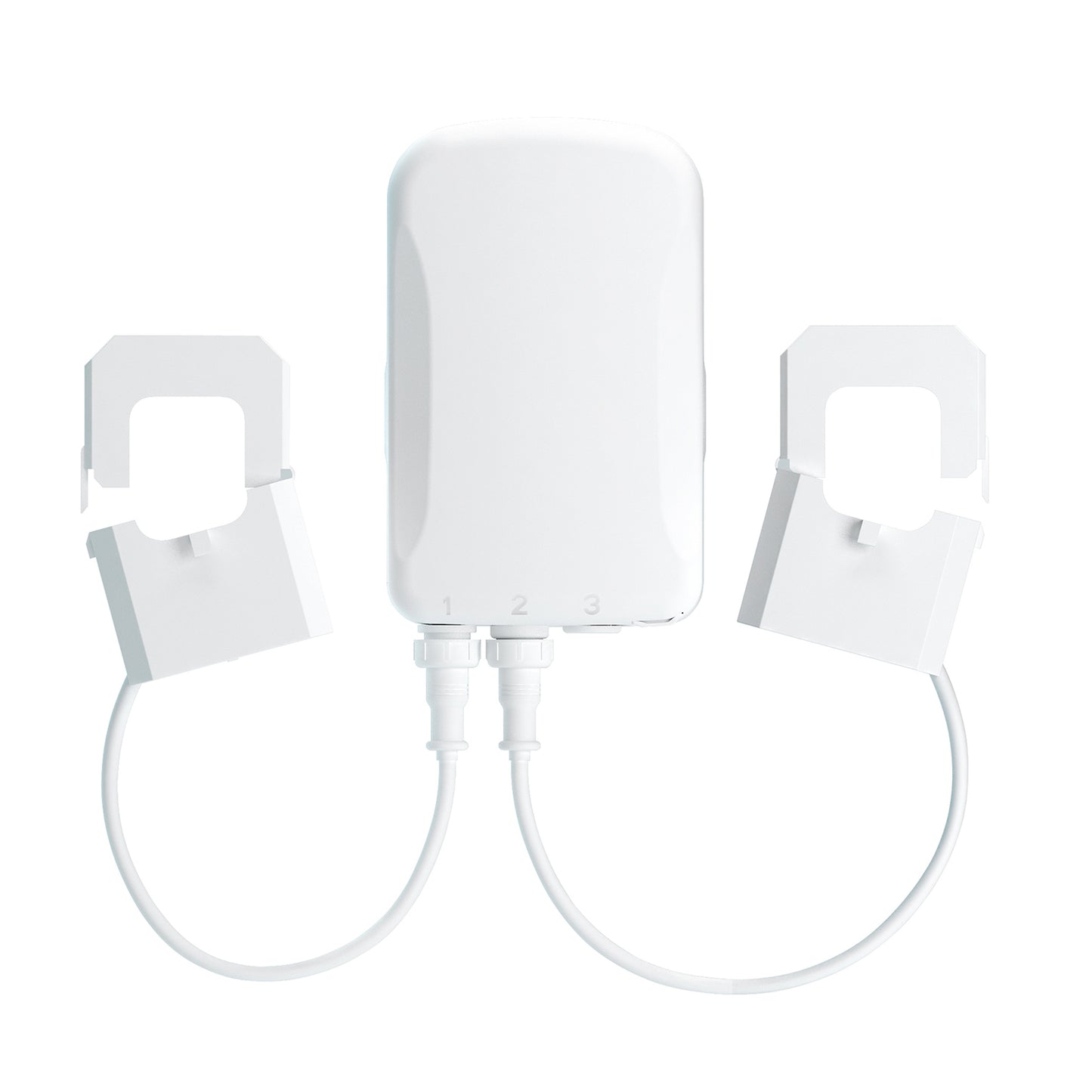 Shopping with ZWaveProducts
Free, Fast Shipping

Free shipping in the USA for orders over $150. Or $5 for orders $99 and under.

1 Year Warranty

All new items, including open box, covered by 1 year warranty.

Hassle-Free Returns

Returns within policy accepted up to 30 days after purchase.