Automate remote controls via Z-Wave
SKU
Remotec ZXT-800 Z-Wave
ZXT-800 is the ultimate solution for using Z-Wave to automate your HVAC split air conditioners and audio visual entertainment electronics with ease. This Z-Wave Plus, 800 series compliant Z-Wave-to-IR Bridge effortlessly converts Z-Wave commands into infrared signals, allowing you to use Z-Wave in place of remote controls and to automate and control electronics from thousands of brands with what Remotec describe as best-in-class compatibility.

An review of Remotec's ZXT-800, and using it automating with Home Assistant and Atrim Stick's 800 series Z-Wave.
With its cloud-based IR code library, the ZXT-800 offers an evergreen up-to-date database to ensure seamless control of different brands and models of infrared devices. Cloud-based IR learning can be accessed by connecting to the ZXT-800 via your smartphone or tablet via Bluetooth, and using the Android or iOS version of the "Conexum ZXT-800" app to program it. Whether you're looking to download your device's IR settings from the cloud or learn them directly from the remote, this Z-Wave IR extender has got you covered.

Control, schedule, and responsively automate your HVAC or audio visual equipment 
Acts as an wide-angle infrared remote control, converting Z-Wave to IR 
Compatible with ACs from over 400 brands
Free ZXT-800 app for Android and iOS pre-coded with over 27,000 AV IR codes from 8,000 brands and with 3,000 AC IR codes from 500 HVAC brands. Load codes directly into 

ZXT-800 or learn new codes if your electronics are not already available in the app



Can be used with an external IR cable (available separately). This is popularly used in rooms with with multiple HVAC split units or for neat installation within an AV cabinet

Has inbuilt temperature and humidity sensors to improve quality of responsive automation and provide temperature and humidity data to Z-Wave controller
Battery or USB powered
Description

Other advanced features of the Remotec ZXT-800 include:

Ability to increase or decrease IR strength of compatible external IR cable
Control the swing function of an AC unit
Calibrate the temperature and humidity sensors

The ZXT-800 is an upgrade to an earlier model of IR blaster from Remotec: the ZXT-600, which utilised the 500 series / Gen5 version of Z-Wave. This newer model counts Z-Wave Plus v2 800 series / Gen8 amongst its upgraded features.
Specifications

Z-Wave Plus compliant
Frequency: US: 908.4MHz
SDK version: SDK 7.13.6.0 or above
Z-Wave SmartStart feature
Supports built-in and cloud-based IR code library
Supports AC and AV Learning and Smart Search
Up to 1,000 AC IR Codes built into the device
Up to 3,000 AC IR Codes on the cloud-based IR library
Up to 27,000 AV IR Codes on the cloud-based IR library (optional feature to test in this sample and available for orders)
Built-in temperature and humidity sensor
Bluetooth 4.2 connectivity for smart app
Z-Wave OTA upgradable
Supports Classic Inclusion and Network Wide Inclusion
Power via 3 x AAA alkaline batteries or a 5VDC Micro USB Power
Battery life up to 1 year
Wide angle IR emitting coverage
External IR emitter socket, support 3.5mm jack
Dimension: 85 (W) x 70 (H) x 25 (D) mm
Installation & Manuals

For optimal IR signal strength and sensor accuracy, the Remotec ZXT-800 should be mounted on an inner wall about 5ft (1.5m) above the floor with 1) a view of any HVAC or AV equipment it is to control and 2) where air freely circulates. If installed within an AV cabinet, the sensors will not provide accurate room temperature and humidity readings. Avoid mounting above or near hot surfaces or equipment (e.g. TV, Heater, Refrigerator). Avoid mounting where it will be exposed to direct sunshine, drafts, or in a laundry room or other enclosed space.

Requires a Z-Wave gateway; 500 series or greater recommended. Can install using SmartStart QR code scanning with compatible gateways.

IR code downloads from the cloud require a smart device (phone or tablet), Bluetooth, and use of the accompany ZXT-800 app.
Compatibility

Supported air conditioner brands

Acma
Aconatic
Acson
Acura
Admiral
Aermec
Aide
Aikira
Aircon
Airwave
Airwell
Airworks
Akai
Akira
Alarko
Alen
Alpin
Altus
Amana
Amcor
Amena
Americool
Amvent
Anwo
Apton
Arcelik
Arctic
Ariagel
Ariston
Arstil
Artic king
Aucma
Aukia
Aura
Aux
Avenger
Azure
Ballu
Baymak
Beaumark
Beaver
Becken
Beghelli
Beko
Benq
Bestech
Bgh
Blomberg
Blue star
Blueridge
Boerka
Boreal
Bosch
Bryant
Carrier
Celiera
Celsius
Central air
Century
Cetomer
Chang hong
Cheblo
Chigo
Chimei
Chofu
Chuanhua
Chunlan
Ciac
Ckc
Classic
Climaveneta
Climette
Coaire
Combine
Comfee
Comfort-aire
Comfortaire
Comfortstar
Commercial cool
Concord
Confort master
Conrowa
Consul
Continential edison
Cooline
Coolrech
Coolwex
Cooper & hunter
Corona
Cruise
Crystal
Daewoo
Dahe
Daikin
Daisenko
Daitsu
Danby
Dantex
Daylux
Deer(shuanglu)
Defy
Delchi
Delonghi
Demirdokum
Demirdöküm
Diamant
Dimstal
Doctor
Dometic
Dongbao
Ductlessaire
Duramaxx
Dzirsu
Ecoair
Ecold
Ecox
Edgestar
Elco
Elecism
Electra
Electrika
Electriq
Electrolux
Elektrabregenz
Elgin
Elsonic
Emailair
Emerson
Europace
Everstar
Fagor
Fanair
Fanworld
Favorit
Fedders
Feilu
Ferroli
Firstline
Flavel
Focus
Fortress
Freecom
Frestec(frestech)
Friedrich
Frigidaire
Frigoline
Frost
Fuji
Fuji electric
Fujiair
Fujiaire
Fujimaru
Fujitsu
Fujitsu general
Funai
Funiki
Fusion
Fussion acustic
Galanz
Galletti
Garrison
Ge (general electric)
Genaire
General
German pool
Gibson
Glcc
Godrej
Goldstar
Goodman
Gorenje
Gree
Greene
Gsg
Guangda
Guqiao
Haceb
Haier
Hamilton digital
Hampton bay
Hawrin
Heat controller inc
Heller
Heran
Hesstar
Hicon
Hisense
Hitachi
Hiyasu
Honeywell
Hotpoint
Htw
Huabao
Huagao
Hualing
Huifeng
Hyundai
Iatu
Idema
Ifb
Iglooo
Imarflex
Imfarflex
Indesit
Inventor
Inyan(yinyan)
Iris ohyama
Ivt
Jdc
Jinsong
Jintnc
Johson
Kang li
Kaysun
Kelon
Kelvinator
Kendal
Kenmore
Kenstar
Kentatsu
Kenwood
Keystone
Khone
Klimaire
Klimatair
Koldfront
Kolin
Komeco
Konka
Koppel
Leisure
Lennox
Levante
Lg
Little duck
Little swan
Lloyd
Loren-sebo
Macro
Magnavox
Mando original
Maxe
Maxicool
Maxxcool
Maytag
Mcquay
Meco
Media
Meico
Meitav
Midea
Midea_toshiba
Miller
Mirage
Mitsubishi
Mitsubishi electric
Mitsubishi heavy-haier
Mitsubishi(heavy industries)
Movincool
Mrcool
Multiaqua
Mundoclima
National
Nec
Neo
Neoka
Newclime
Nikko kendo
Nippon
Noritz
Nwt
O general
Ocean breeze
Olimpia splendid
Olimpo
Olympus
Onida
Onix
Orient
Osaka
Panasonic
Panda
Pearl
Pelonis
Philco
Phlgco
Pioneer
Polar
Polarwind
Prem-I-air
Premium
Price
Pridiom
Profilo
Promac
Proton
Qlima
Quietside
Ramsond
Rasonic
Rca
Recco
Reetech
Reflex
Remko
Renfoss
Richvast
Riello
Riewitec
Rolbit electronic
Rolsen
Rowa
Royal Soveriegn
Ryobishi
Sabro
Saga
Saijo-denki
Sampo
Samsung
Sansui
Sanyo
Sasuki
Saunier duval
Savaire
Schneider electric
Senville
Shangling
Sharp
Shinco
Shining
Shownic
Shuaikang
Siemens
Sigma
Simon-aire
Skg
Slick
Smartech
Soleus
Soleus air
Sova
Springer
Spt
Starway
Sunbeam
Sunny
Sunpentown
Super general
Surrey
Swift
Synco
Tadiran
Takada
Tatung
Tcl
Tecnogas
Teco
Tonal
Topping
Tornado
Toshiba
Toshiba carrier
Tosot
Totaline
Toyachii
Toyo
Toyo cool
Toyoaire
Toyotomi
Trane
Uberhaus
Uni-air
Uni-aire
Unionaire
Unitelai
Vaillant
Vestar
Vestel
Videocon
Vivax
Voltas
Vortex
Wanbao
Weili
Westinghouse
Westpoint
Westpointe
Whirlpool
White-Westinghouse
Windchaser
Winia
X ying yan
Xileng
Yair
Yamatsu
Yoau
York
Yuetu
Zamil
Zanussi
Zenith
Zenithair
Zhongyi
Shipping & Returns

Free US continental shipping for orders over $150; $5 for orders $99 or less. In most cases, any order received prior to 12:00 EST ships the same business day. Orders placed on a weekend or holiday will ship on the next business day. Shipping charges calculated at checkout.

No drop shipping - all stock warehoused in the USA so you won't be charged any import duties for shipments within the USA.
Share
View full details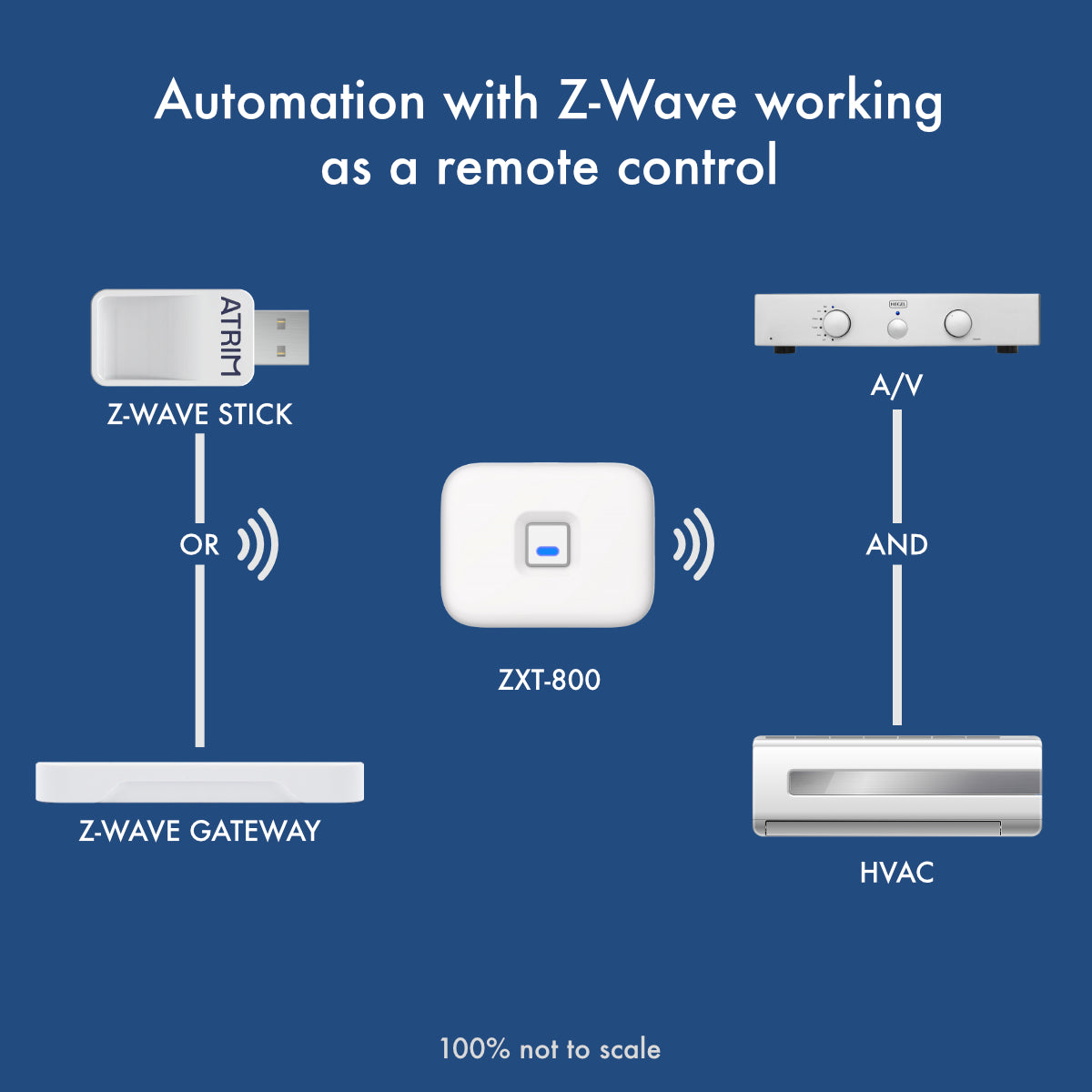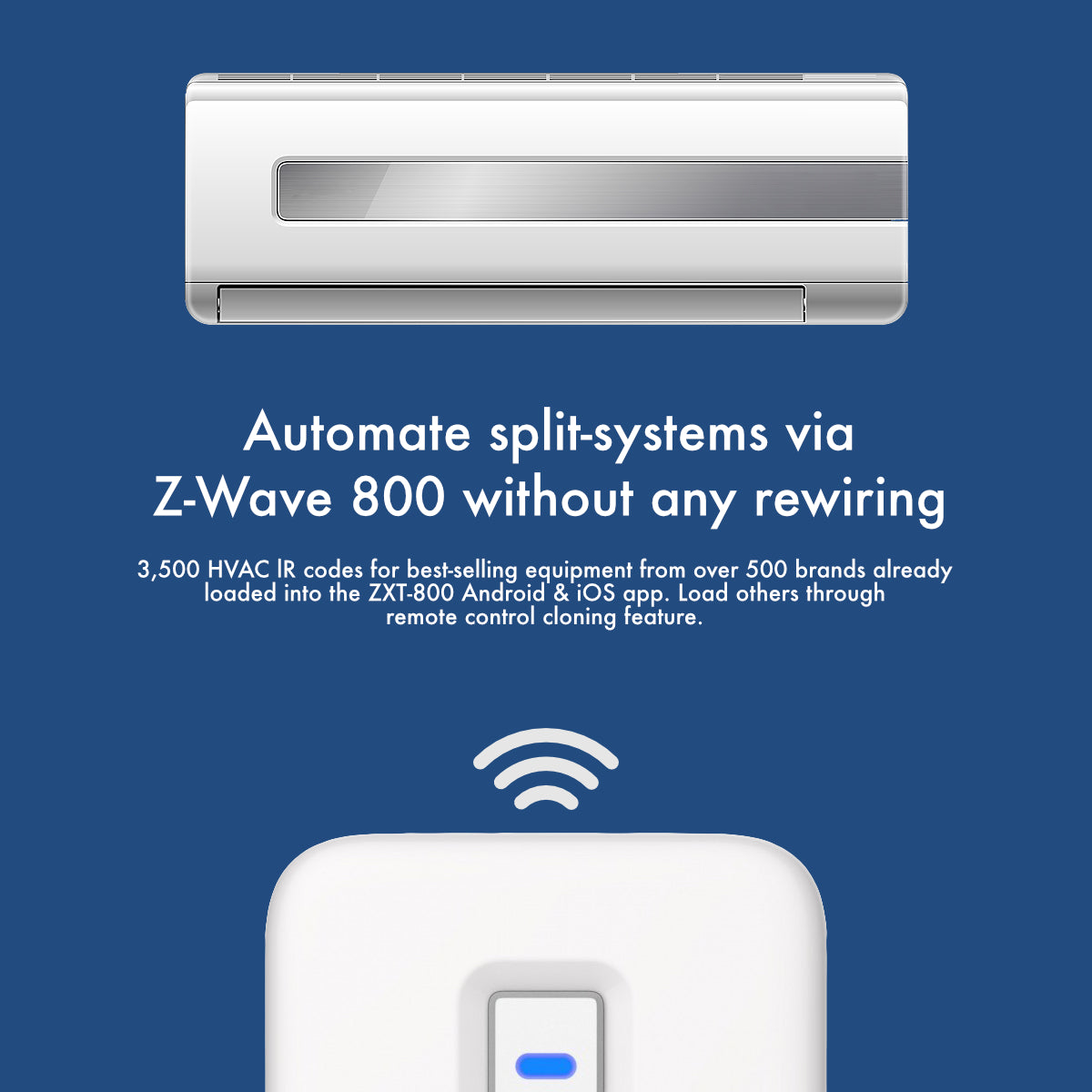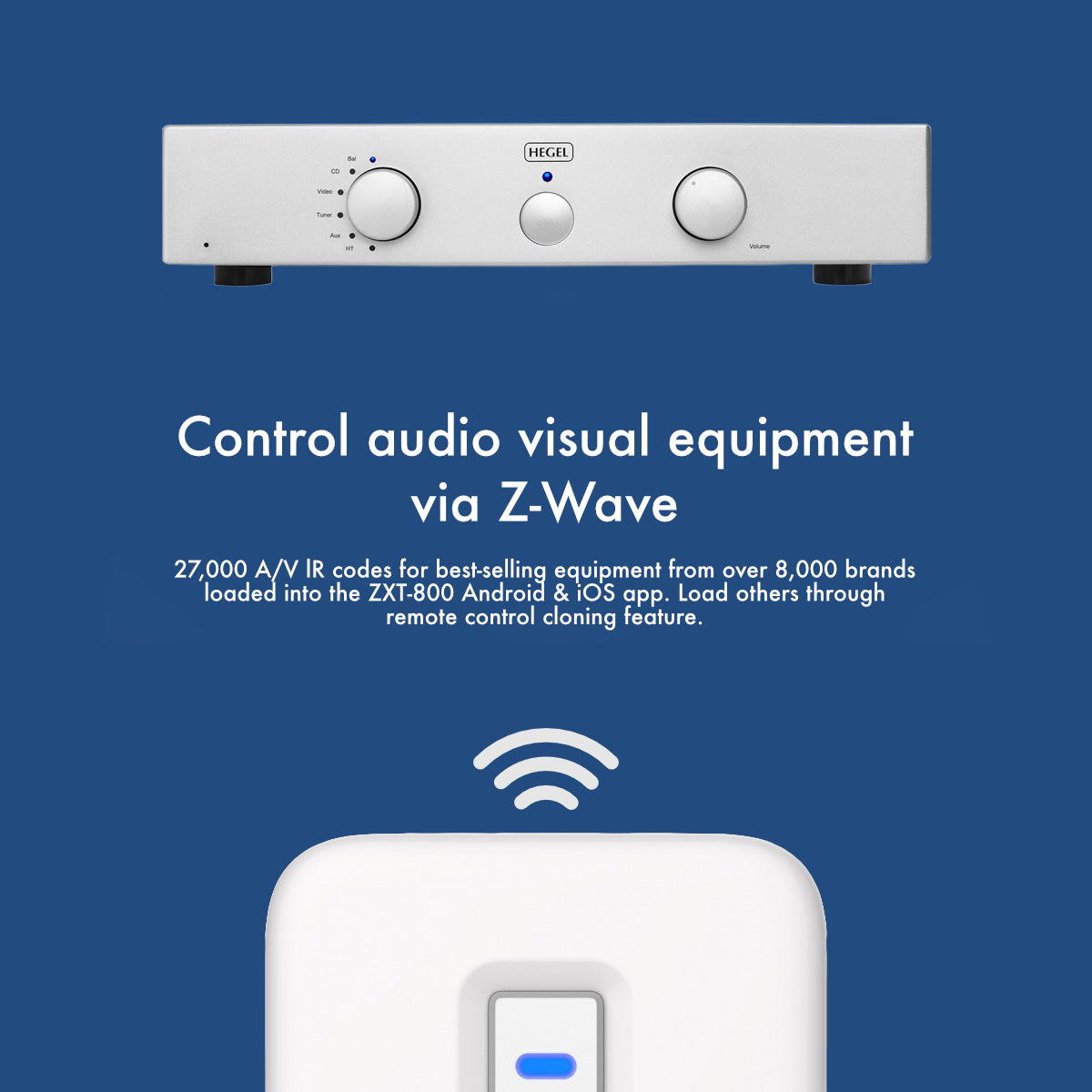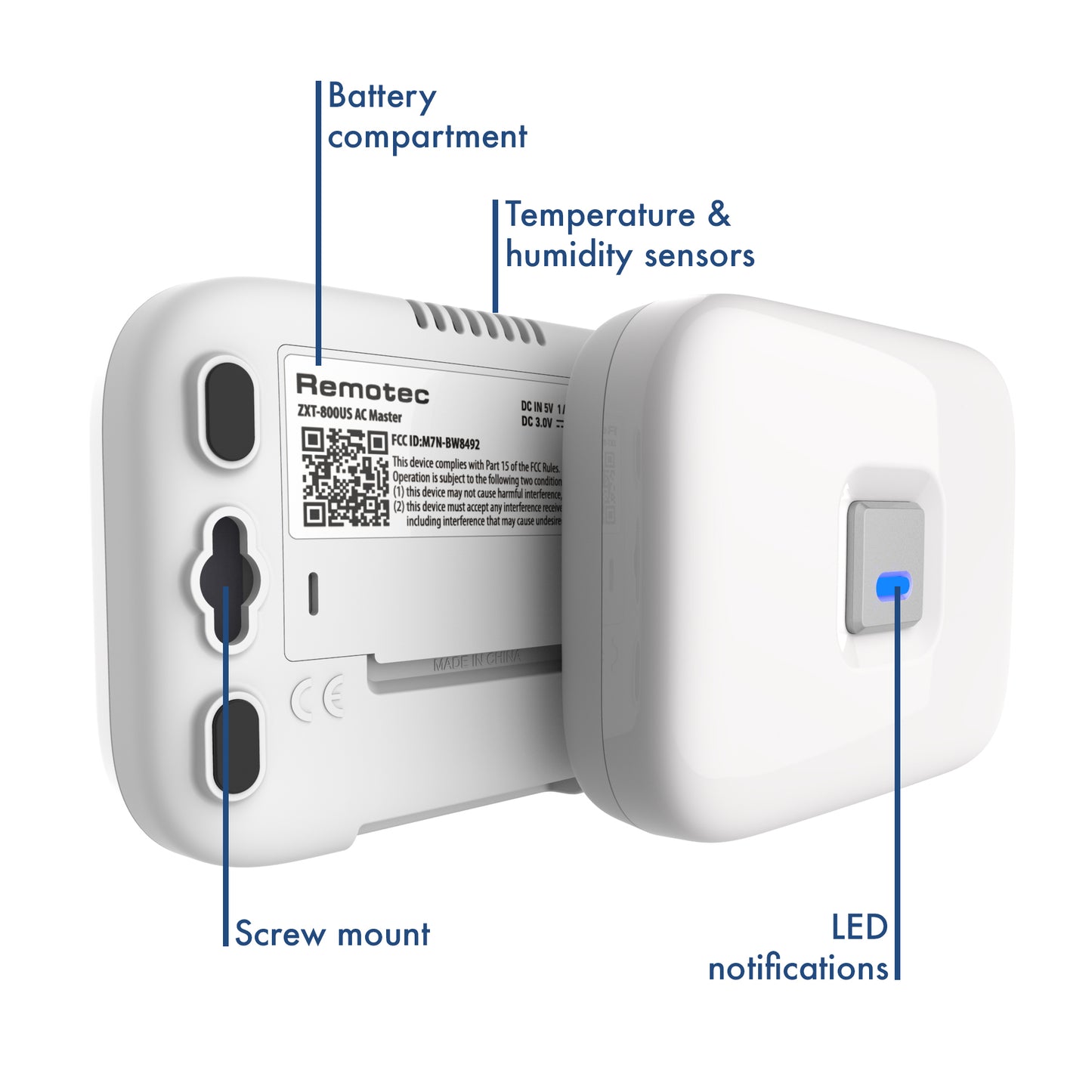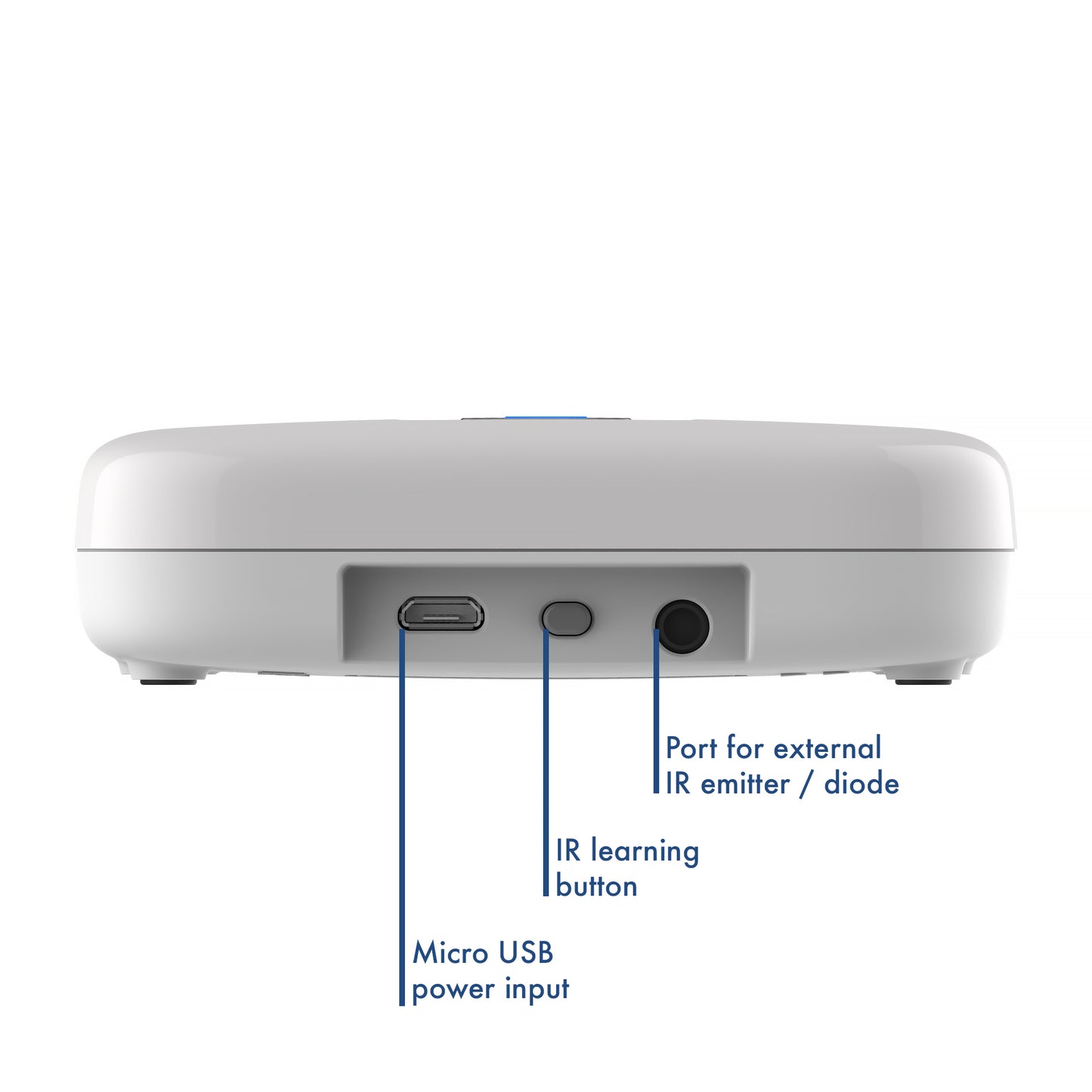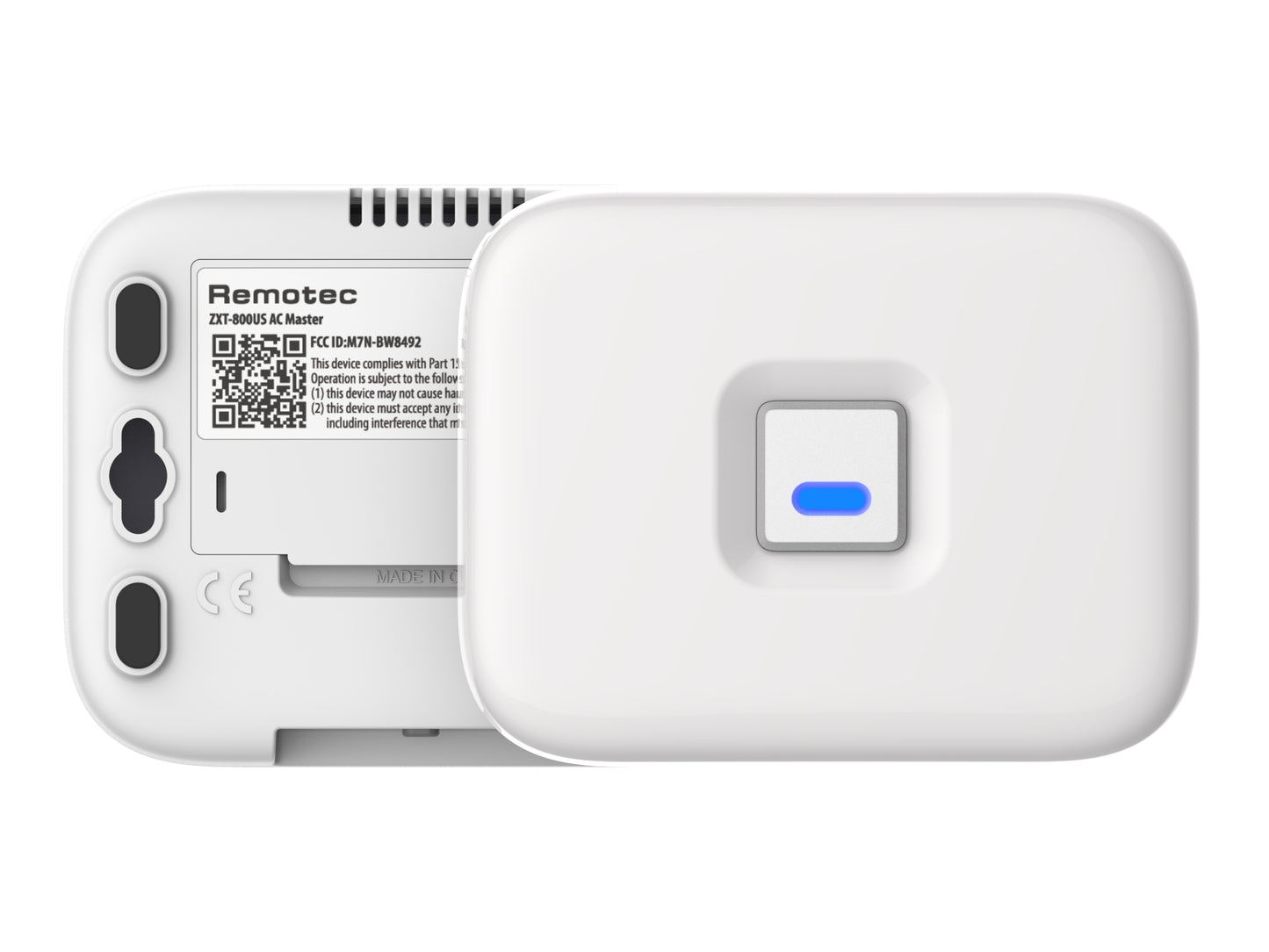 Shopping with ZWaveProducts
Free, Fast Shipping

Free shipping in the USA for orders over $150. Or $5 for orders $99 and under.

1 Year Warranty

All new items, including open box, covered by 1 year warranty.

Hassle-Free Returns

Returns within policy accepted up to 30 days after purchase.