Hubitat Elevation is a powerful home automation platform
Fast Automations
No cloud, no latency, no delays. Your devices turn on and off when they should.
Reliable
Local processing means your devices and automations work even when your internet is down.
Private
User data stored locally in hub for privacy and security; never sold to third parties.
Description

Features and Benefits:

Built-In Automation Apps: Powerful built-in apps such as Rule Machine, Simple Automation Rules, Mode Manager and Motion Lighting let you build your own unique automations for all your smart devices. No coding required–but custom coding is also allowed.
Device Compatibility: Works with a wide range of smart devices, including lights, speakers, Amazon Alexa, Google Assistant, smoke/water detectors, locks, thermostats, sensors, and more.
Custom Dashboards: Dashboards can be customized for each room and user for remote monitoring and control of your home.
Mobile App: Free iOS and Android mobile app includes dashboards, presence sensor and management tools.
Automate and control smart home devices such as lights, switches, sensors, thermostats, and speakers
Compatible with most Zigbee, Z-Wave, Lutron (bridge required), Alexa and Google Home devices
New Z-Wave 700 radio supports S2 security and SmartStart device inclusion
Monitor and receive alerts for intrusion, leaks, fire and more using the Hubitat Safety Monitor app
Local processing delivers fast, reliable automations while keeping your data private

Compatibility

Your Hubitat Elevation Model Home Automation Hub is compatible with many widely used digital technologies, The home automation model by Hubitat supports virtually every Z-Wave and ZigBee devices, as well as products developed by SmartApps and custom drivers. Of course, you can use your system alongside Amazon's Alexa, Google Home, and Phillips Hue. You can even use your smart home elevation device along with IFTTT or Lutron.

Build Your Connected Network

Of course, the Hubitat S2 Z-Wave Plus elevation home automation system provides you with everything you need to build your connected network. The Z-Wave smart home elevation automated devices offers plenty of powerful, built-in applications for automation rules, motion lighting, and mode management. At the same time there is a free mobile app where you can access specialized features for presence sensing, management, as well as custom dashboards. Here, you will find customized dashboards that you can use for each room, as well as remote control and monitoring of your home.
Shipping & Returns

Free US continental shipping for orders over $150; $5 for orders $99 or less. In most cases, any order received prior to 12:00 EST ships the same business day. Orders placed on a weekend or holiday will ship on the next business day. Shipping charges calculated at checkout.

No drop shipping - all stock warehoused in the USA so you won't be charged any import duties for shipments within the USA.
Share
View full details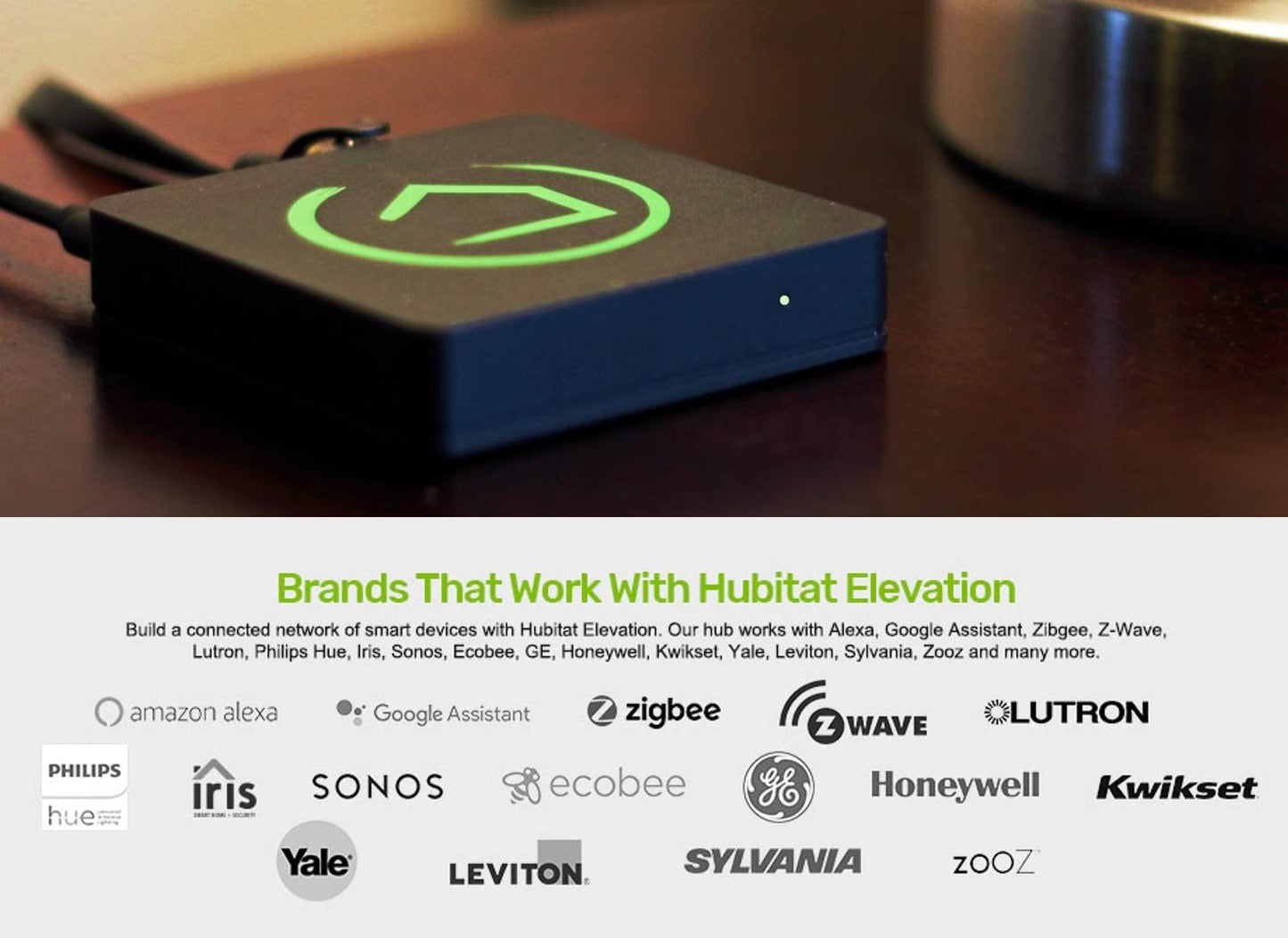 Shopping with ZWaveProducts
Free, Fast Shipping

Free shipping in the USA for orders over $150. Or $5 for orders $99 and under.

1 Year Warranty

All new items, including open box, covered by 1 year warranty.

Hassle-Free Returns

Returns within policy accepted up to 30 days after purchase.