Works with SmartThings Hub. Connects to Aeotec Smart Home Hub. Works via Zigbee.
Aeotec Water Leak Sensor, previously the SmartThings Water Leak Sensor model number GP-U999SJVLCHC, is a small device that provides protection against potential big disasters. The sensor monitors moisture and water leaks to prevent flooding, as well as sudden rises or drops in temperature. With probes on top to "catch" leaky pipes and probes on the bottom to detect flooding, the Water Leak sensor works for all situations that are prone to leaking and/or are temperature sensitive. The sensor must be used with the Aeotec Smart Home Hub or SmartThings Hub or other compatible device for functionality, along with the free SmartThings app for the ability to monitor and receive alerts through your phone when excess water or temperature changes are detected.
LEAK AND FLOOD PROTECTION: Sensors on the top and bottom of the unit. Place the Aeotec SmartThings Water Leak Sensor under sinks, refrigerators, washing machines, and more to detect excess water or moisture and receive immediate alerts on your phone by connecting to the Aeotec Smart Home Hub and using the SmartThings app

TEMPERATURE MONITORING: The sensor also monitors temperature, requiring a 32- to 104-degree operating temperature; You can choose from light-up or siren alerts when abnormal moisture or temperatures are detected in sensitive areas

SHUT DOWN SYSTEMS: Utilizing the Aeotec Smart Home Hub, you can program your other connected smart devices to shut off water flow or shut down electronics automatically to prevent electrocution and damage to your home from water leaks and irregular temperatures

OPERATING REQUIREMENTS: Requires smart home hub. Perfect With SmartThings App and Aeotec Smart Things Hub or other SmartThings hub such as Samsung SmartThings Hub Gen 3. Also works with other compatible Zigbee hubs.

OPERATING ENVIRONMENT: Comes with Aeotec 1-year limited warranty; ZigBee Wireless range is 50-130 feet, depending on your home's construction; Intended for indoor use only. 
Shipping & Returns

Free US continental shipping for orders over $150; $5 for orders $99 or less. In most cases, any order received prior to 12:00 EST ships the same business day. Orders placed on a weekend or holiday will ship on the next business day. Shipping charges calculated at checkout.

No drop shipping - all stock warehoused in the USA so you won't be charged any import duties for shipments within the USA.
Share
View full details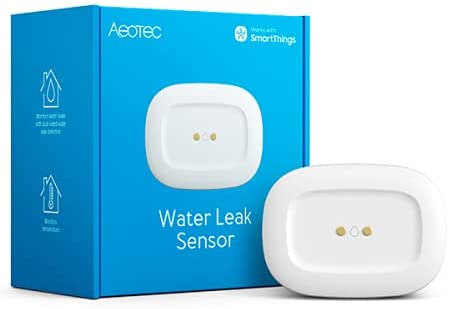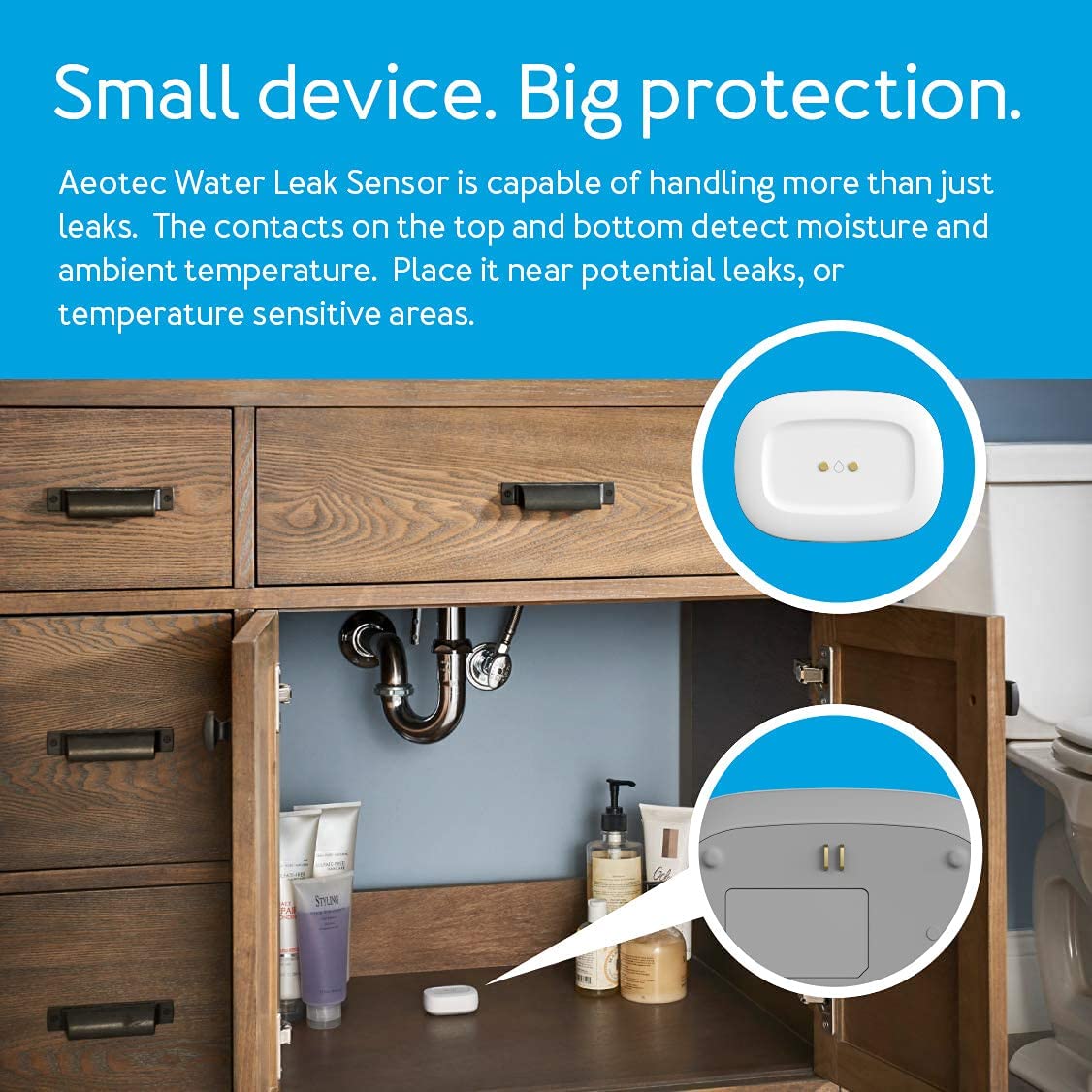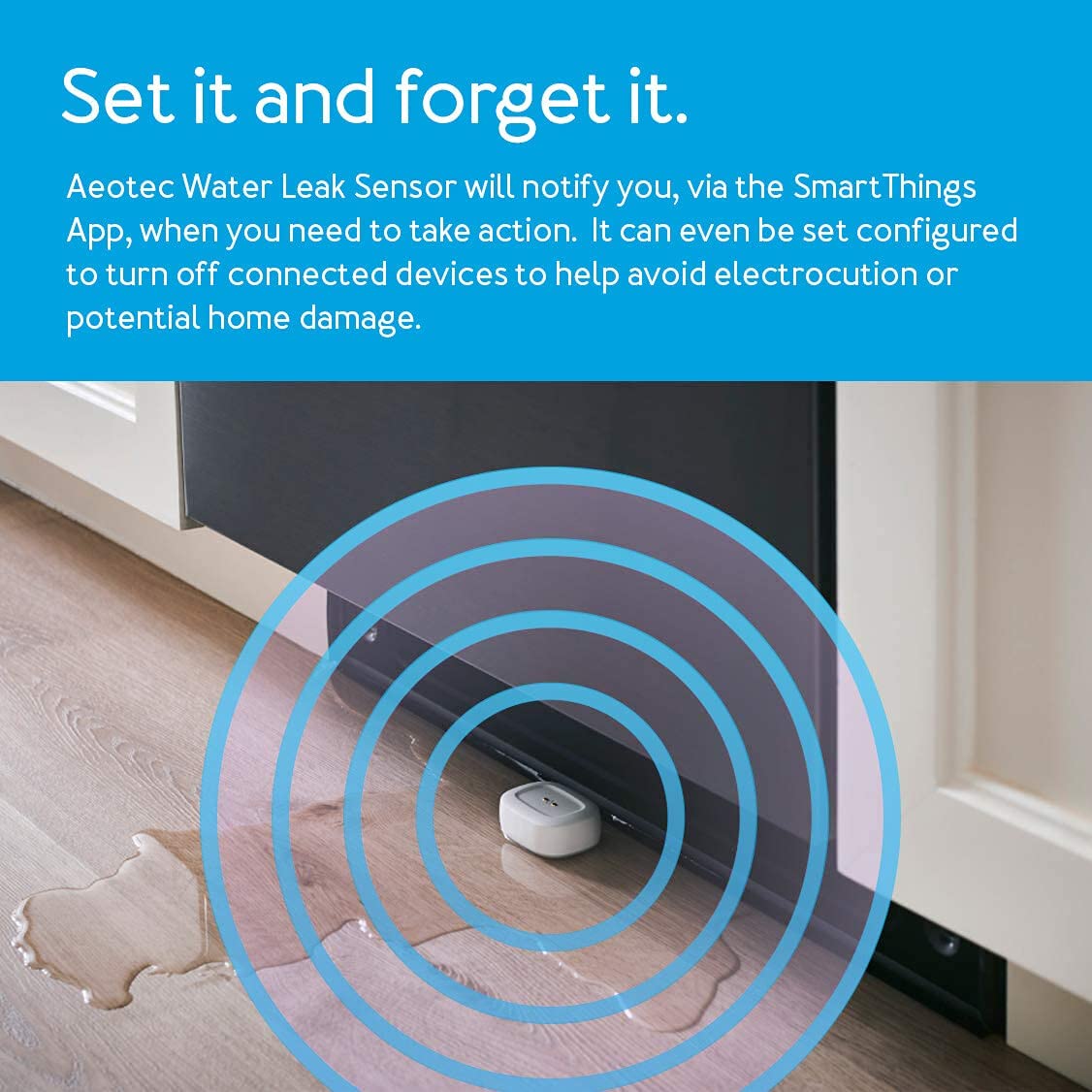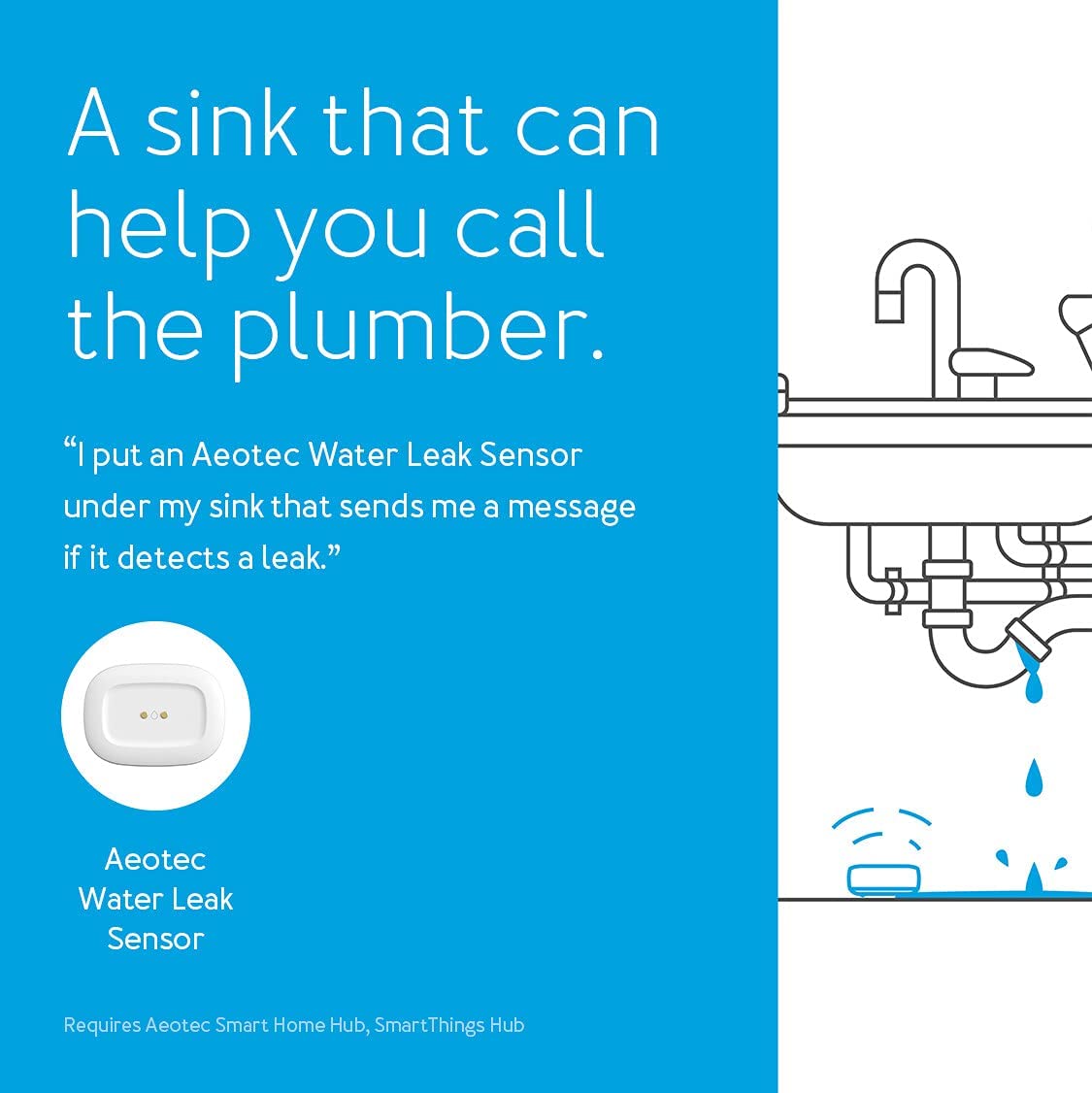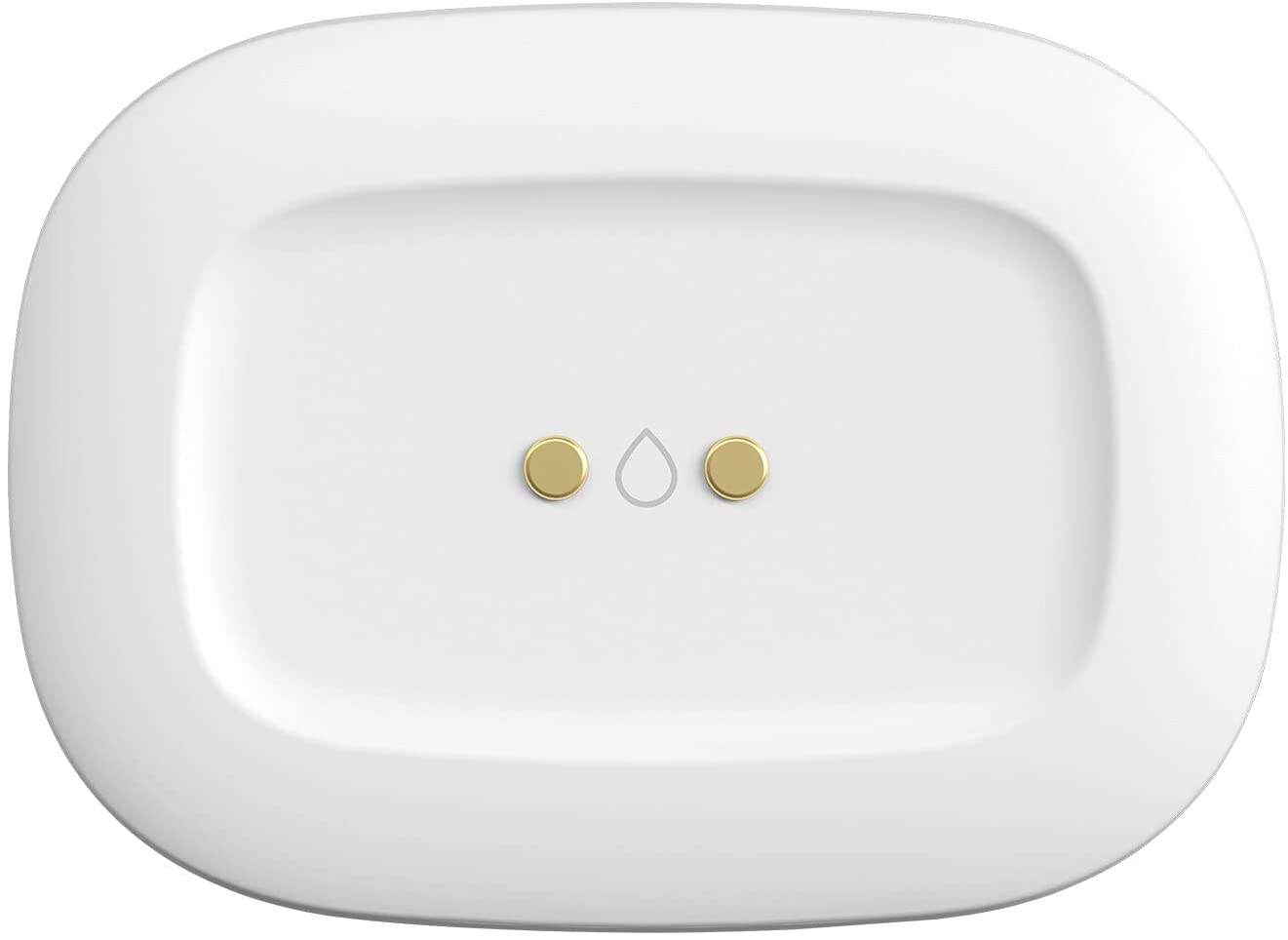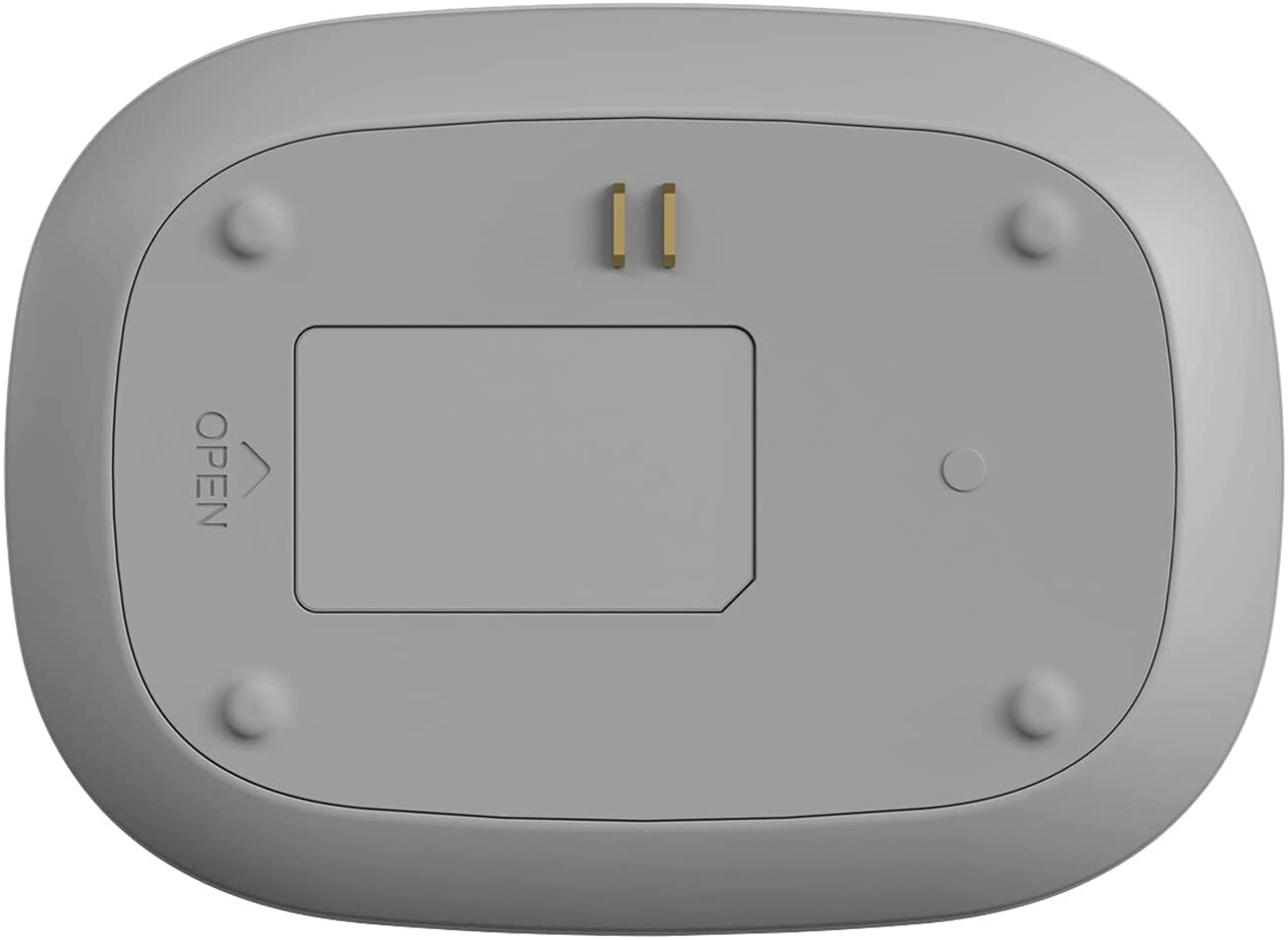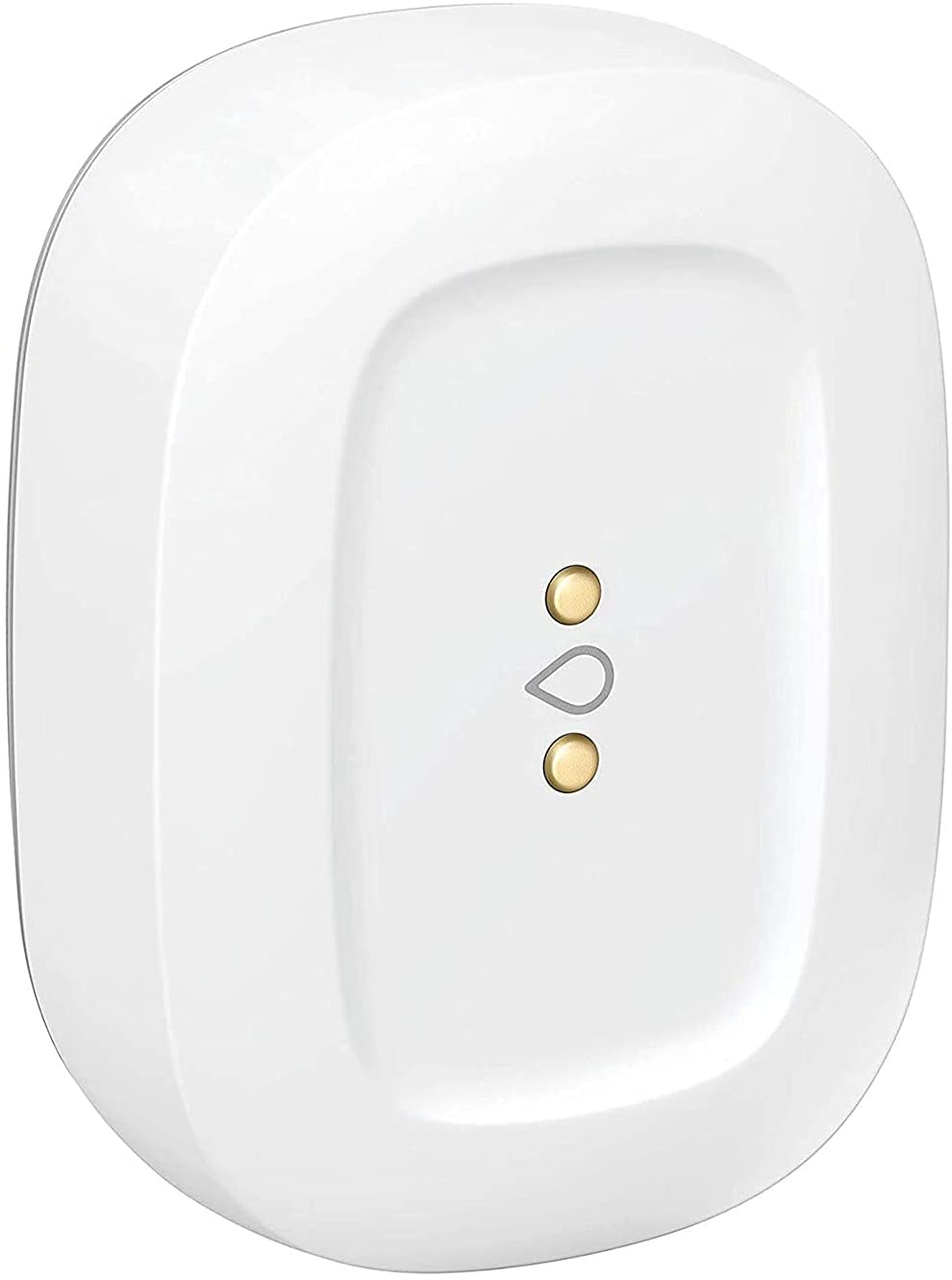 Shopping with ZWaveProducts
Free, Fast Shipping

Free shipping in the USA for orders over $150. Or $5 for orders $99 and under.

1 Year Warranty

All new items, including open box, covered by 1 year warranty.

Hassle-Free Returns

Returns within policy accepted up to 30 days after purchase.