Fix weak signals with Z-Wave Plus wireless repeater
One technology that has made Z-Wave the leading standard for home automation is its use of mesh communication. With it, Z-Wave devices talk to each other, relaying their communication across the network via other, mains powered devices. Z-Wave devices communicate this way, as do Z-Wave hubs. But you don't always have a mains-powered Z-Wave device exactly where you need it, so mesh networks can end up with dark spots and you can encounter poor performance.

Range Extender 7, a dedicated Z-Wave repeater and amplifier, solves Z-Wave networking issues. Installed in areas of weak performance, Z-Wave devices will automatically route their communication via it. Range Extender 7 will then amplify and repeat the signals on through the rest of your Z-Wave network or send those signals direct to your automation hub.
Wireless ZWave Repeater - 250% further wireless range. Amplifies and repeats weak signals boosting the range and reliability of weak Z-Wave / Z-wave Plus devices.

50% Faster Z-Wave Communication. Built upon 700 series Z-Wave Plus v2, Aeotec Range Extender 7 offers stable performance and achieves seamless automation functionality.

Security System 2 compatible. Range Extender 7 can amplify and repeat signals from security and safety devices, including door locks and smoke sensors.
SmartStart QR code capable.  Simplest possible device installation; simply scan its QR code with a compatible app.

Compatible with ZWave hubs including Control4, Fibaro, SmartThings, Vera and others.

Easy as plug and play installation.


Compatible with all versions of Z-Wave, from 100 series to the newest 800 series.
Specifications

Plug type: A
Dimensions: 53.2 x 46 x 40 mm / 2" x 1.8" x 1.6"
Z-Wave Plus v2, 700 series
Z-Wave SmartStart compatible
Z-Wave S2 security compatible supporting both S2 Unauthenticated and S2 Authenticated
Operating temperature: 32°F to 104°F/0°C to 40°C
Operating distance indoors: more than 70 metres / More than 229 feet
Operating distance outdoors: up to 150 metres / Up to 492 feet
AC input: 120V 60Hz, Max: 100mA
Certified to FCC and ETL standards
Z-Wave Plus certification number ZC12-19080007
Shipping & Returns

Free US continental shipping for orders over $150; $5 for orders $99 or less. In most cases, any order received prior to 12:00 EST ships the same business day. Orders placed on a weekend or holiday will ship on the next business day. Shipping charges calculated at checkout.

No drop shipping - all stock warehoused in the USA so you won't be charged any import duties for shipments within the USA.
Share
View full details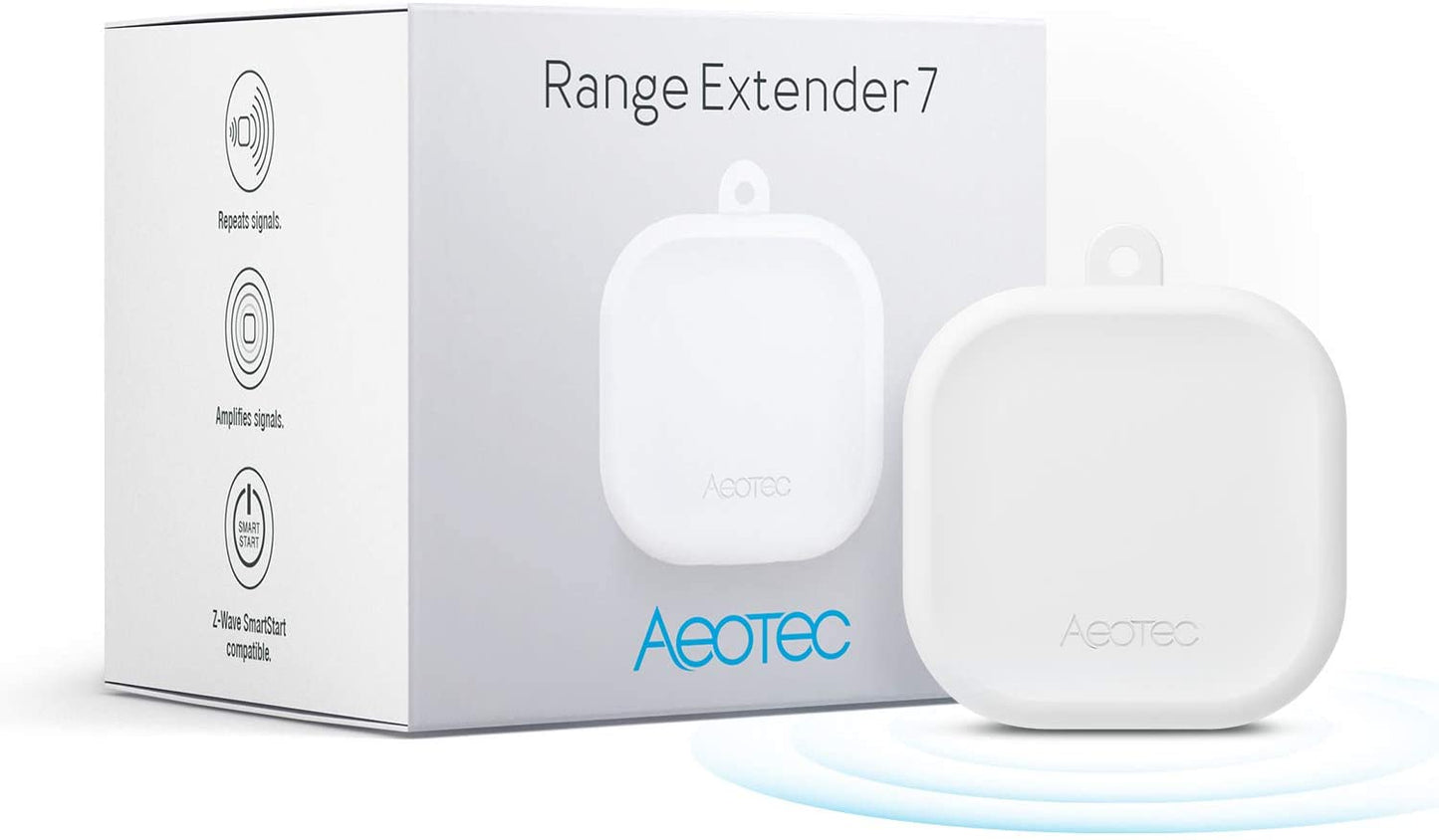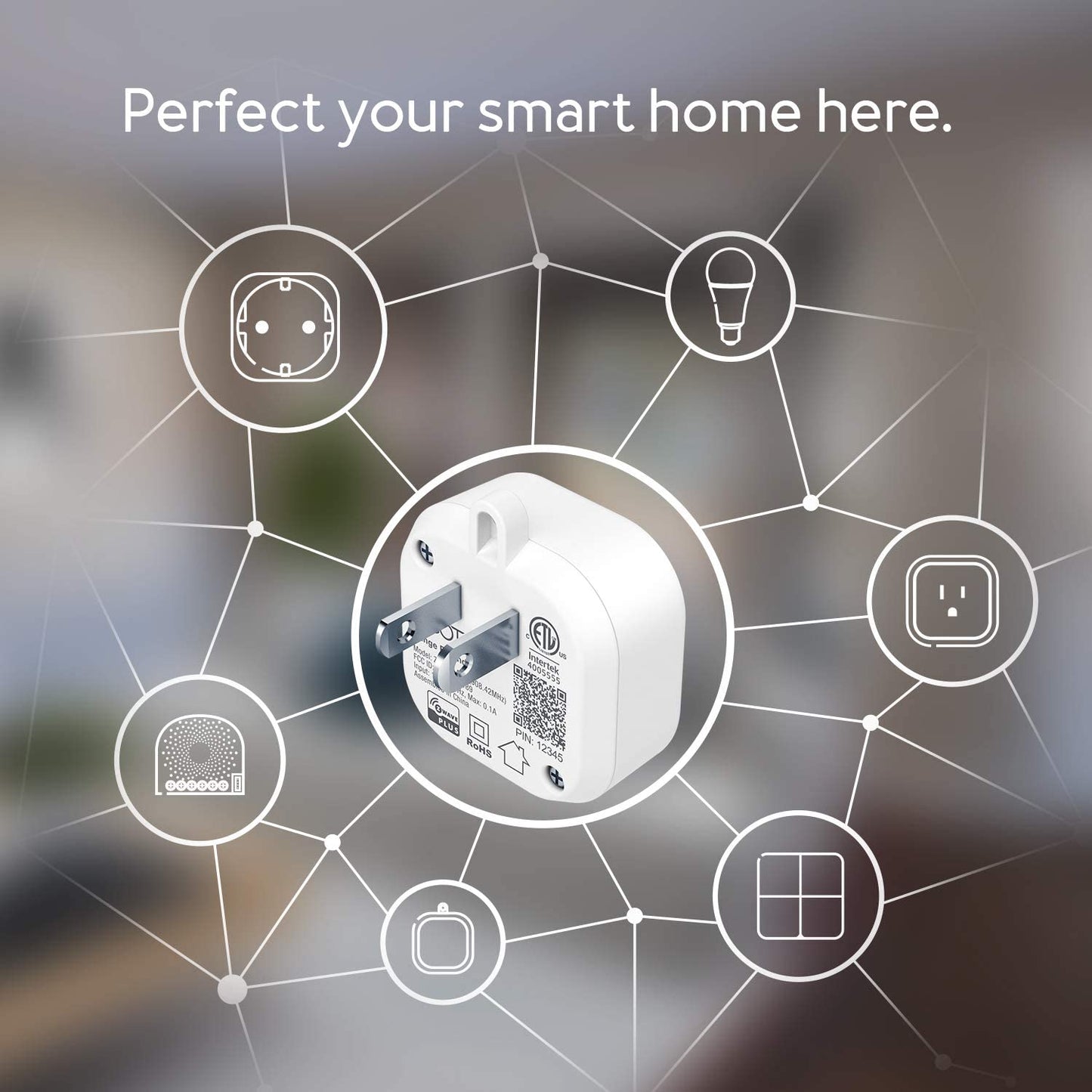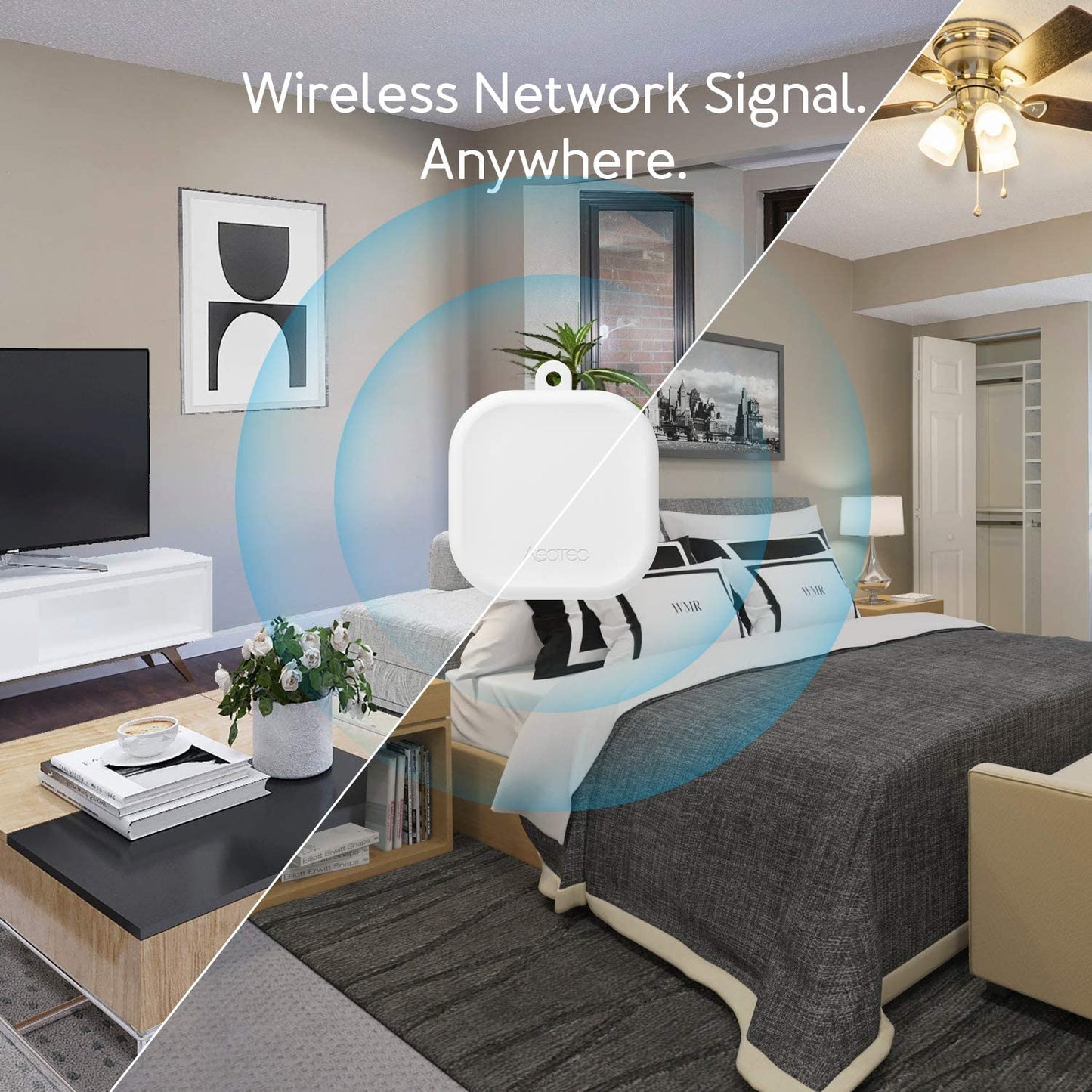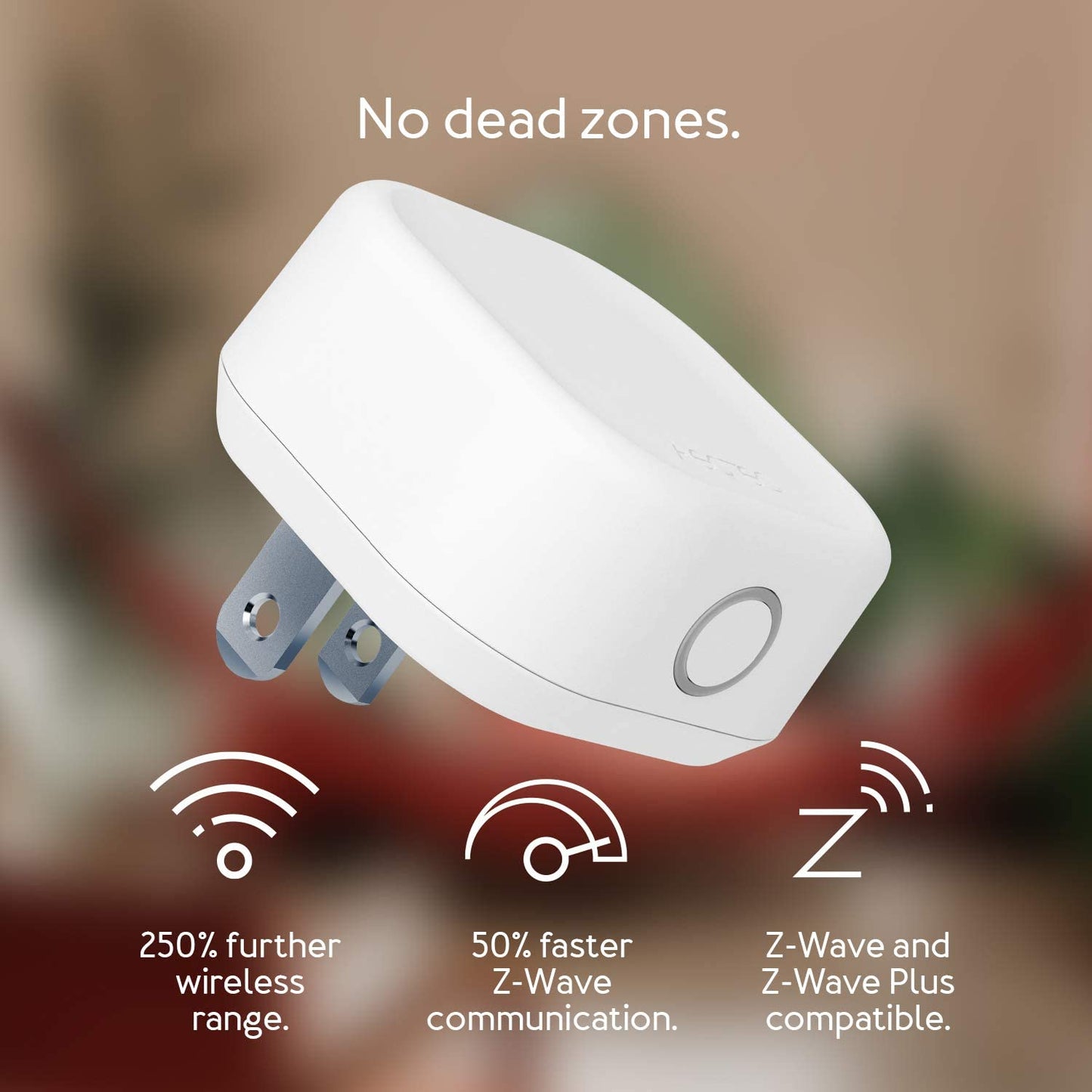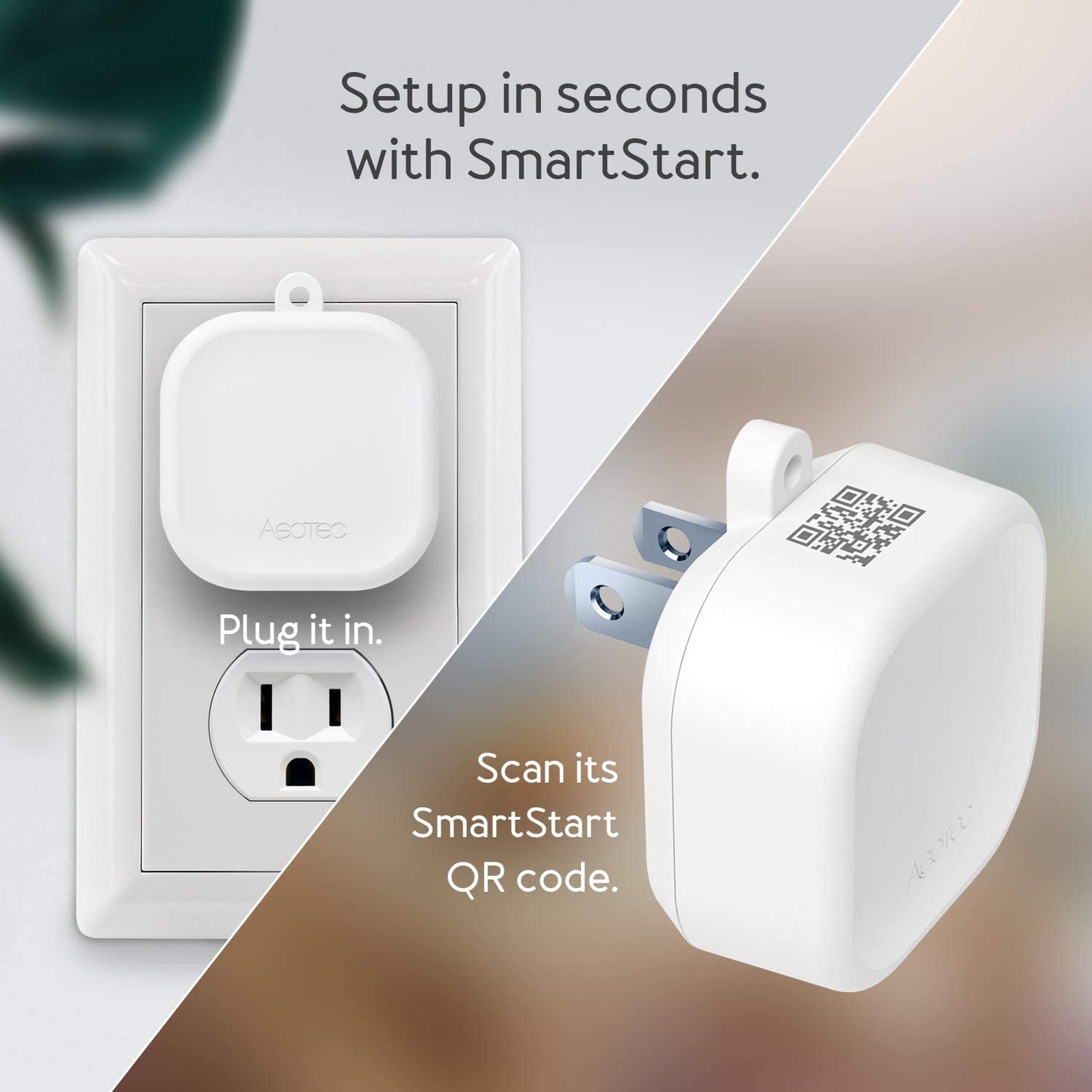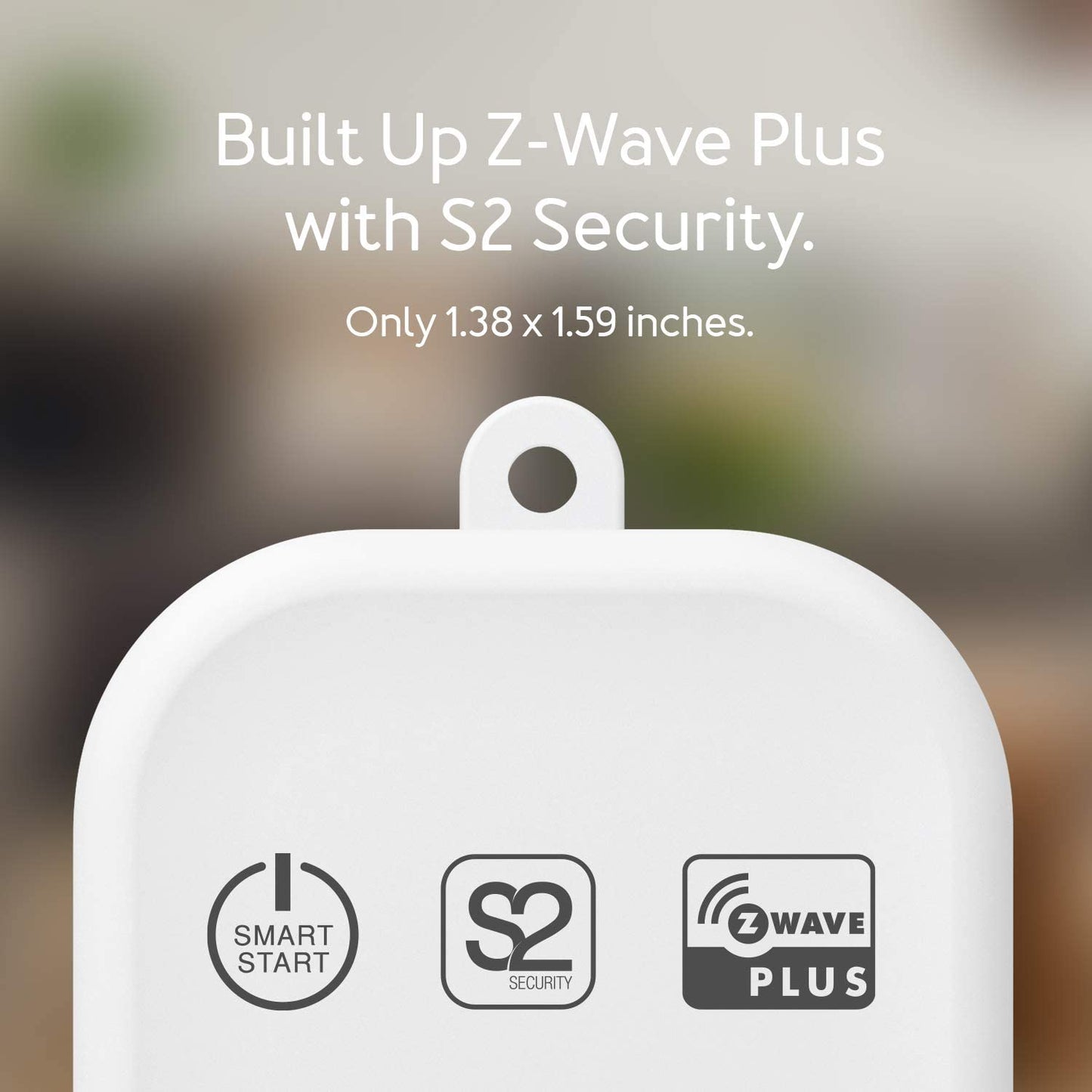 Shopping with ZWaveProducts
Free, Fast Shipping

Free shipping in the USA for orders over $150. Or $5 for orders $99 and under.

1 Year Warranty

All new items, including open box, covered by 1 year warranty.

Hassle-Free Returns

Returns within policy accepted up to 30 days after purchase.