Technology
Z-Wave Plus V2
700 series
Monitor the open/closed status of a door, window, cabinet, safe, or any other open/close object with the Aeotec Z-Wave Door/Window Sensor 7 Pro. This miniscule door/window sensor discreetly monitors your chosen entryways or important storage with its simple design and reduced size. With Z-Wave Plus V2 700 series certification, SmartStart, and S2 encryption, the sensor is one of the fastest performing and most secure sensors in the market.
Why Aeotec Door/Window Sensor 7 Pro?
Of course, there are several reasons to use the new Aeotec door/window sensor 7 pro. The robust tool provides one of the highest battery lives ever packed within a door and window sensor. Compared to the last-generation Aeotec sensor, the 7 Pro is nearly forty-percent smaller. Simultaneously, the combination of Z-Wave 700 series and S2 Security has made the Aeotec 7 Pro door/window sensor the fastest performing, as well as the most secure door sensor. Even more, it is currently the only door/window sensor configured on Aeotec's state-of-the-art Gen7 technology stack. Certainly, this makes the Aeotec door/window sensor 700 series the perfect choice for your smart home system.

Aeotec Door/Window Sensor Special Features
Of course, there are several special features of using the Aeotec smart home door/window sensor 7 pro. For a start, the new Aeotec door/window sensor 700 series provides alerts nearly fifty-percent faster. Similarly, at less that one-inch wide, the new Aeotec door/window sensor with smart start is truly small. Even more, it has the best battery life, at roughly three years on a single battery. In addition, the Aeotec door/window sensor is not only powerful, but also simple to install.
Product Features:
Reports open/close status to your Z-Wave hub
NEW 700 series chip for faster alerts and better range - cover and monitor all points of entry
40% smaller than the previous generation sensor
3-year battery life on a single 1/2AA battery
Built-in dry contact sensor for added functionality
Use it as a tilt sensor on your garage door
Get a notification when a door or window is open when it's not supposed to be
Use the sensor as a trigger to automatically shut off AC if a window is left open
2 magnets included for greater flexibility
Quick installation - just stick it to your door or window frame
Supports S2 security and SmartStart inclusion - just scan the QR code to add!*
1-year manufacturer warranty
Shipping & Returns

Free US continental shipping for orders over $150; $5 for orders $99 or less. In most cases, any order received prior to 12:00 EST ships the same business day. Orders placed on a weekend or holiday will ship on the next business day. Shipping charges calculated at checkout.

No drop shipping - all stock warehoused in the USA so you won't be charged any import duties for shipments within the USA.
Share
View full details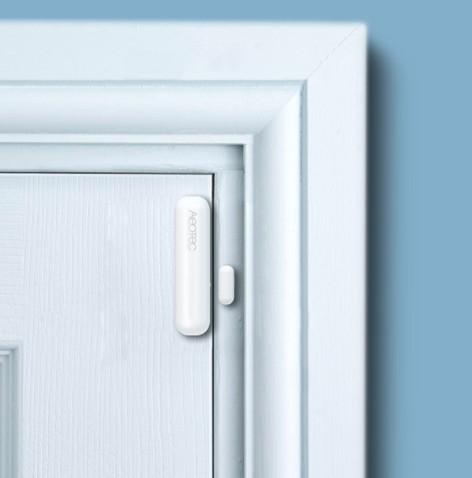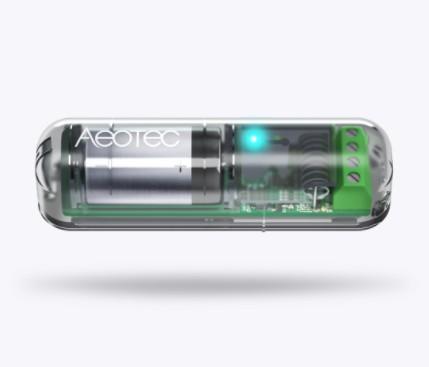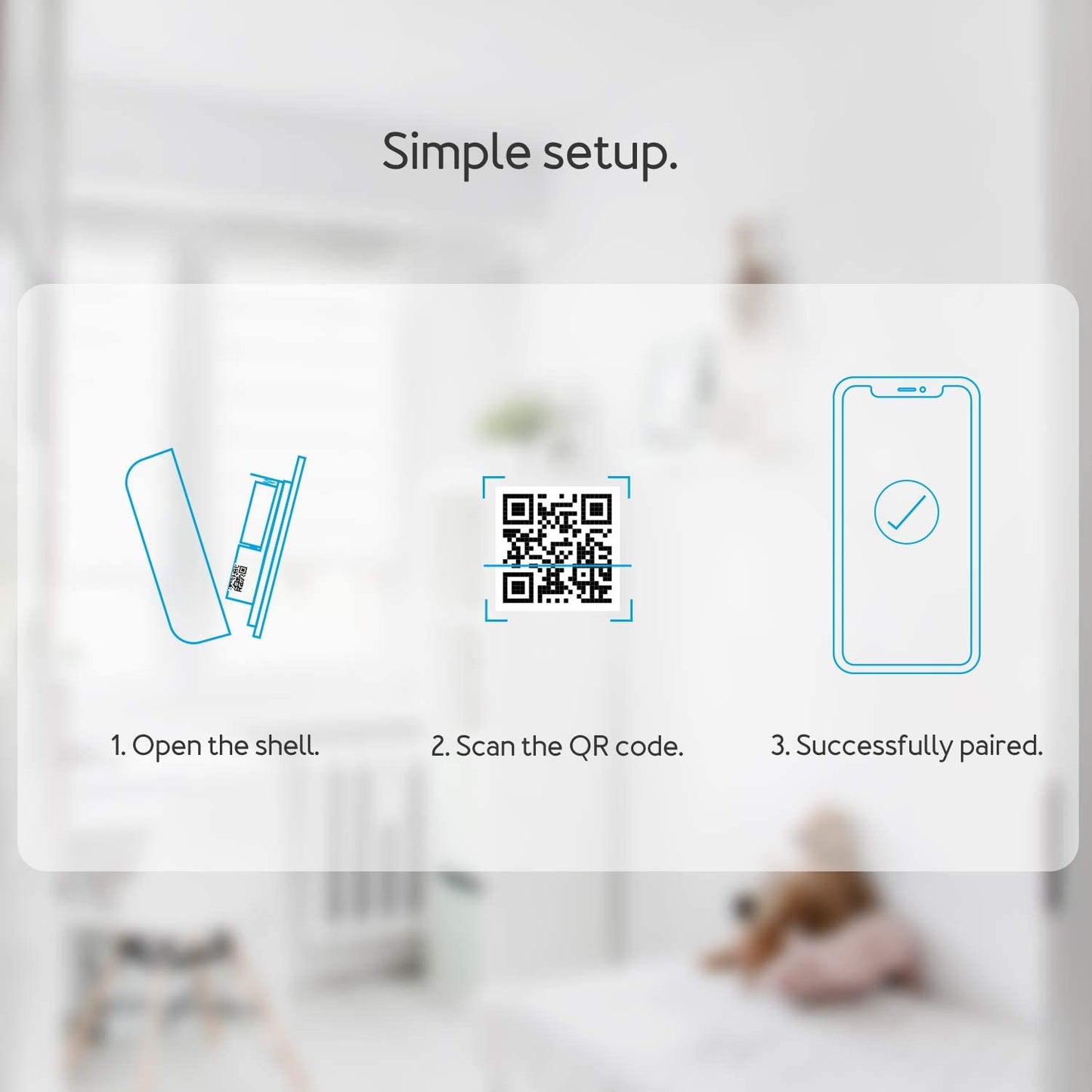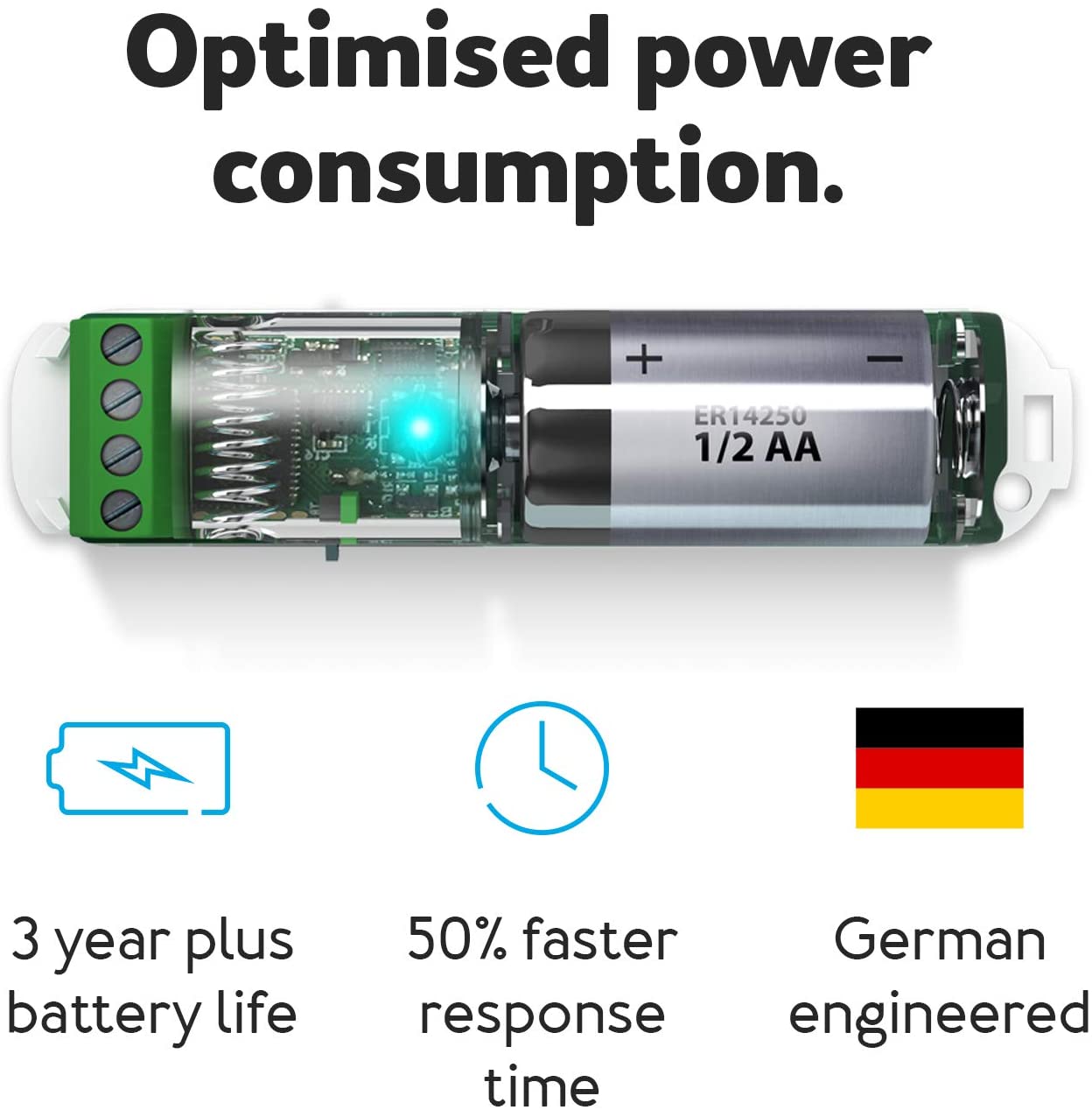 Shopping with ZWaveProducts
Free, Fast Shipping

Free shipping in the USA for orders over $150. Or $5 for orders $99 and under.

1 Year Warranty

All new items, including open box, covered by 1 year warranty.

Hassle-Free Returns

Returns within policy accepted up to 30 days after purchase.
Customers also researched