What You'll Get
You'll receive 4 Z-Wave, Zigbee, or a combination of both, devices that you can use to round out your smart home setup. These are open box items that have been tested and certified to function according to the manufacturer specification, however, because they do not come in their original packaging you get the benefit of great smart home products at a heavily discounted price.  Grab bag products vary but you will receive 4 different models guaranteed.
Depending on the mix of devices, original MSRP ranges from $140 - $280.
Sample Products
Aeotec MultiPurpose Sensor (GP-AEOMPSUS)
Aeotec MotionSensor (GP-AEOMSSUS)
Aeotec Button (GP-AEOTBTNUS)
Aeotec Water Leak Sensor (GP-AEOWLSUS)
Aeotec Range Extender 6, 7 (ZW117, ZW189)
Aeotec SmartSwitch 6, 7 (ZW110, ZWA023)
Aeotec Door Window Sensor 7  Pro, Basic (ZWA012, ZWA011)
Aeotec Water Sensor 7 Pro, Basic (ZWA019, ZWA018)
Aeotec Siren or Doorbell (ZW164, ZW162)
Aeotec MultiSensor 6, 7 (ZW100, ZWA024)
Aeotec TriSensor (ZWA005)
Aeotec Temp/Humidity Sensor (ZWA039)
WallMote and WallMote Quad (ZW129, ZW130)
Illumino Switch, Dimmer (ZWA038, ZWA037)
Home Energy Meter (ZW095)
Heavy Duty Smart Switch (ZW078)
Shipping & Returns

Free US continental shipping for orders over $150; $5 for orders $99 or less. In most cases, any order received prior to 12:00 EST ships the same business day. Orders placed on a weekend or holiday will ship on the next business day. Shipping charges calculated at checkout.

No drop shipping - all stock warehoused in the USA so you won't be charged any import duties for shipments within the USA.

Please note that this product is part of a final sale and closeout at ZWaveProducts. As such our standard returns policy does not apply and returns of this product are not possible.
Share
View full details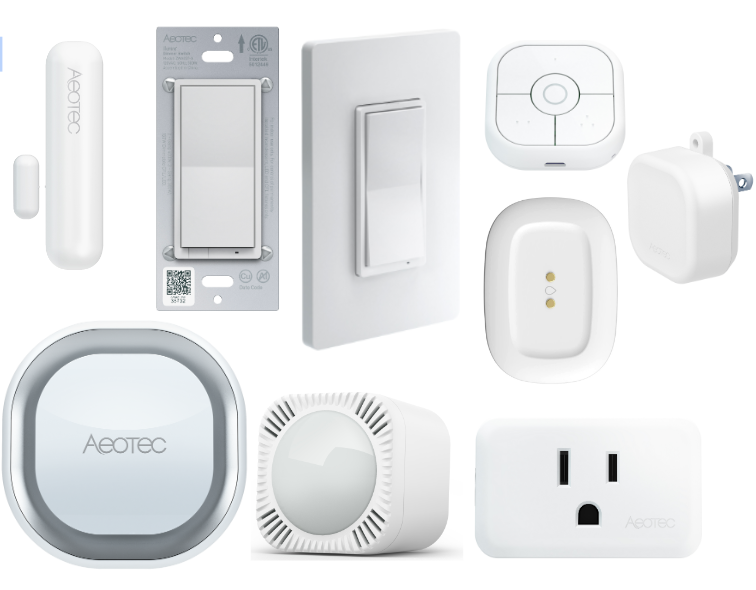 Shopping with ZWaveProducts
Free, Fast Shipping

Free shipping in the USA for orders over $150. Or $5 for orders $99 and under.

1 Year Warranty

All new items, including open box, covered by 1 year warranty.

Stocked In USA

No drop shipping; all products stocked by ZWaveProducts in the USA.