Technology
Z-Wave Plus
500 series
Nano Shutter integrates with motors and converts them to Z-Wave. Instantly, whatever they're connected to can be wirelessly controlled and intelligently automated with Nano Shutter able to integrate with a broad selection of devices.
Description

Add Z-Wave control to a motorized home device such as an awning, curtain, skylight, gate, or garage door with the Aeotec Nano Shutter. This mini controller features Aeotec Gen 5 and Z-Wave Plus technologies, and is 60% smaller than the Micro Switch, making it easier to install behind a motor switch. The Nano Shutter can be wired directly to the motor or be wired to the wall switch that controls the motor. It can also be connected to the Aeotec WallSwipe (sold separately) for touch and gesture control. As soon as the Nano Shutter is installed, you'll be able to control your motorized device in a variety of ways via Z-Wave using your home controller, remote control, smartphone app, or wall switch. You can also add the device to a schedule or include it in a smart home scene.

Z-Wave S2 Security

Faster Automation - You'll experience a faster Z-Wave wireless performance speed by more than 50%, providing seamless automation and reduced latency down to milliseconds.

Advanced Encryption - Z-Wave Plus and Gen 5 will be enhanced with S2 security's added layer of AES 128-bit encryption of wireless signals and pro-security grade UL 1023 compliance.

Improved Anti-Hacking - A third layer of security with Elliptic Curve Diffie-Hellman (ECDH) secure key exchange is added with S2 security. Common hacks such as man in the middle and brute force are virtually powerless.

Better Battery Life - Because ECDH and AES-128 bit reduces Z-Wave Plus' wireless data transfer speeds, 66% less battery life is used by security communication. Faster speeds means faster home security.

Z-Wave Plus Certification

Z-Wave Plus is an upgraded certification program to help you identify products that take advantage of the "Next Gen" Z-Wave hardware platform, also known as 500 Series or Gen5 Z-Wave. Z-Wave Plus certified solutions feature a selected set of extended features and capabilities that enhance your experience with faster and easier installation and setup. Z-Wave Plus advancements also provide longer battery life, faster operation, better wireless range and improved noise immunity.

Features

Adds Z-Wave wireless control to motorized devices such as awnings, curtains, skylights, gates, garages, and more
Fits behind most in-wall appliance switches
Wireless range up to 492 feet from controller
Small size (1.7 x 1.6 x 0.8 in) makes it easy to install
Z-Wave Plus certified
Install invisibly with the motor to control wirelessly via Z-Wave network and automate it with your smart home scenes.
Works with single-phase AC asynchronous motor, 2.5 amps max load input, neutral required for installation.
Works with existing panel switches and WallSwipe for controlling, WallSwipe is sold separately.
Compatible with certified Z-Wave gateways including: SmartThings, Wink Hub, Open Z-Wave, Homeseer HS3, Homeseer, eedomus, Domoticz and more.
Z-Wave Plus and Z-Wave S2 certified for quicker response time, better wireless range up to 490 feet in open space, and additional wireless security encryption. Z-Wave Plus certification number: ZC10-18056124.
Shipping & Returns

Free US continental shipping for orders over $150; $5 for orders $99 or less. In most cases, any order received prior to 12:00 EST ships the same business day. Orders placed on a weekend or holiday will ship on the next business day. Shipping charges calculated at checkout.

No drop shipping - all stock warehoused in the USA so you won't be charged any import duties for shipments within the USA.
Share
View full details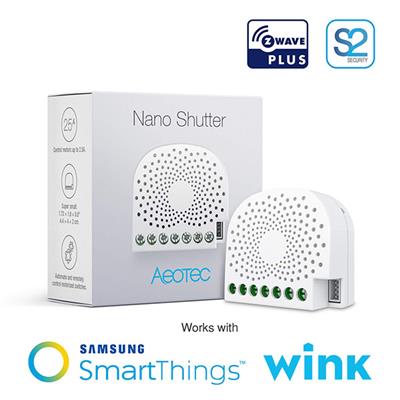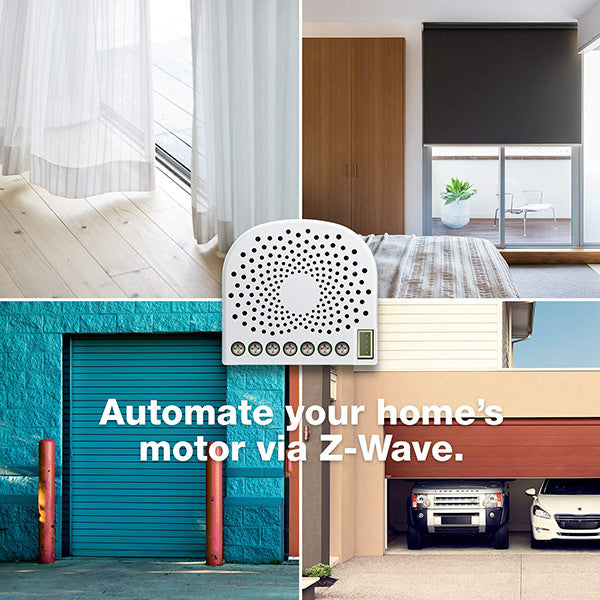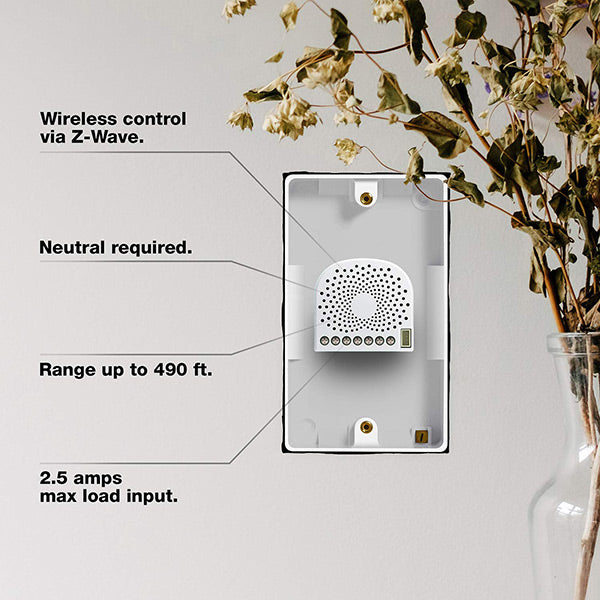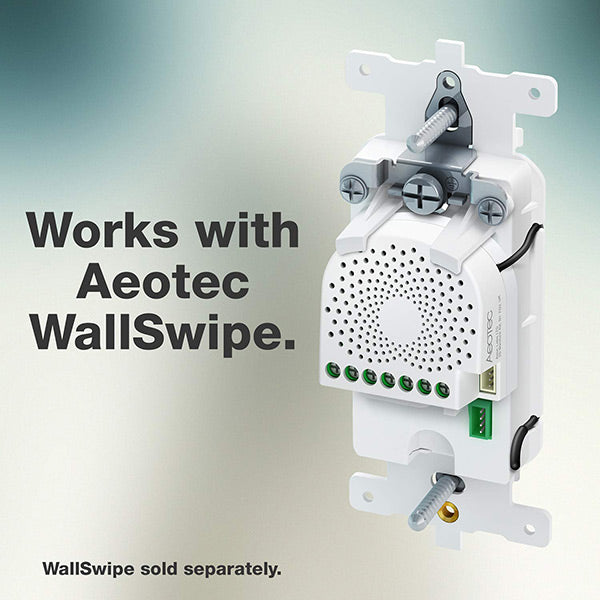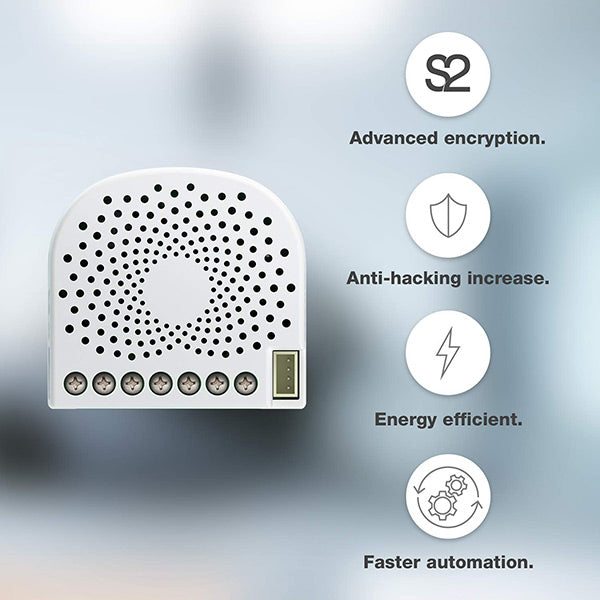 Shopping with ZWaveProducts
Free, Fast Shipping

Free shipping in the USA for orders over $150. Or $5 for orders $99 and under.

1 Year Warranty

All new items, including open box, covered by 1 year warranty.

Hassle-Free Returns

Returns within policy accepted up to 30 days after purchase.