Technology
Z-Wave Plus
500 series
MultiSensor 6 is the foundation of a modern smart home. Its perfectly small exterior hosts the technology for real-time intelligence. Includes motion sensor, temperature sensor, humidity sensor, light (lux) sensor, UV sensor, and vibration sensor.
Description

Designed and calibrated to be as accurate as it can be, MultiSensor 6's accuracy varies as little as ±0.2%. The device measures ultraviolet light and can protect your family's health and your furniture from bleaching. With the newly added vibration sensor, MultiSensor 6 makes your environment secure like never before.

MultiSensor 6 is a part of Aeotec by Aeon Labs' Gen5 range of Z-Wave products. That means that it outperforms all that has come before it. It's built around the latest Z-Wave 500 series chip and firmware, providing a 50% greater wireless range and a 250% faster communication speed over previous Z-Wave products. It has AES 128 bit security encryption built right in. You need a Z-Wave gateway which operates with the 500 series chip products to take full advantage of the device.

Please consult the manufacturer of your Z-Wave hub to make sure it supports all MultiSensor 6 features.

The Aeon Labs MultiSensor 6 is battery or DC powered (USB port).It comes with a bracket which allows it to be installed on a shelf, in the corner of your room, anywhere on a wall, or even in the ceiling (recessor sold separately). It's light enough to be taped to the desired surface. The device can be used outdoors with the motion sensor disabled.
Specifications

Product Weight: 65 g
Total Package Weight: 102 g
Product Dimensions: 47 x 47 x 38 mm
Package Dimensions: 75 x 90 x 50 mm
Backmount Plate Dimensions: 24 x 27 mm
Z-Wave Plus Certified: Yes
Power supply: USB DC 5V or battery power with 2xCR123A batteries, 3V, 1500mAh. This model ships with 0 CR123A battery. Not compatible to rechargeable CR123A batteries
Repeater: When battery powered, no. When USB powered, yes
Measured temperature range: -10°C to 50°C / 14°F to 122°F
Temperature Accuracy: ±1°C / ±1.8°F
Measured humidity range: 20%RH to 90%RH.
Humidity Accuracy: ±3%RH (at 25°C/77°F)
Lighting: 0 LUX to 30000 LUX
UV Range: 0 to 10 UV index
Operating humidity: 8% to 80%
Operating temperature: 0°C to 40°C / 32°F to 104°F
Max motion sensitivity: 5 metres / 15 feet
Water proofing: IP20 rating
Battery Life: ~1.5 years using 2x CR123A batteries
Operating distance: Up to 150 metres / 492 feet outdoors
Shipping & Returns

Free US continental shipping for orders over $150; $5 for orders $99 or less. In most cases, any order received prior to 12:00 EST ships the same business day. Orders placed on a weekend or holiday will ship on the next business day. Shipping charges calculated at checkout.

No drop shipping - all stock warehoused in the USA so you won't be charged any import duties for shipments within the USA.
Share
View full details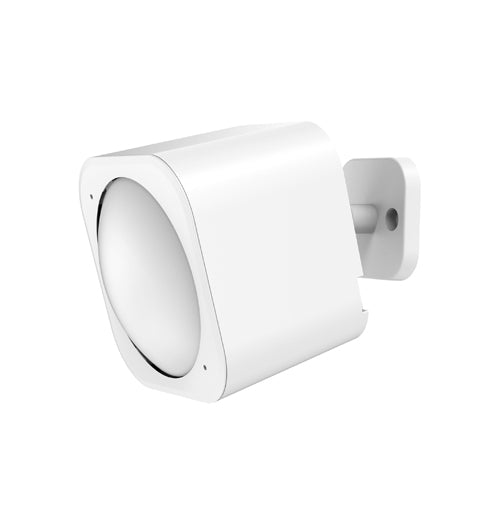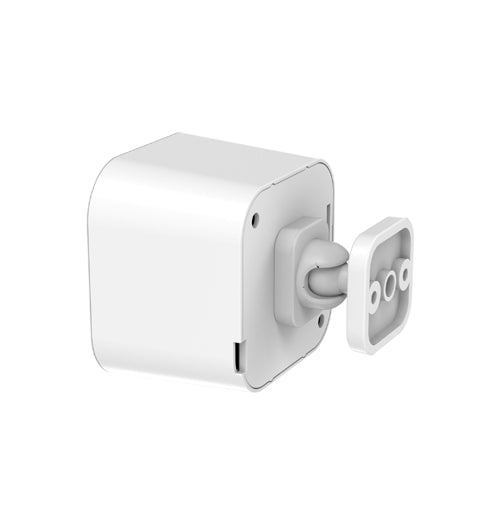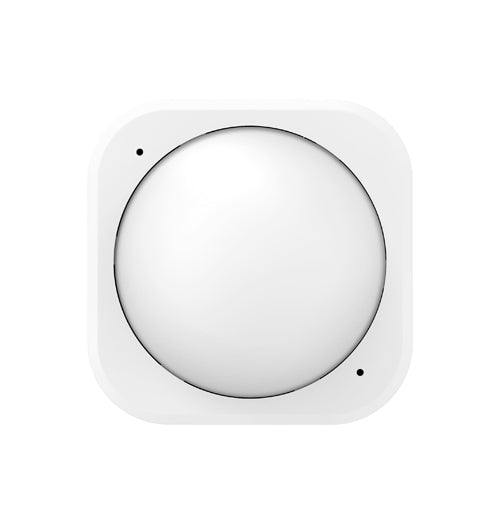 Shopping with ZWaveProducts
Free, Fast Shipping

Free shipping in the USA for orders over $150. Or $5 for orders $99 and under.

1 Year Warranty

All new items, including open box, covered by 1 year warranty.

Hassle-Free Returns

Returns within policy accepted up to 30 days after purchase.
Customers also researched